Spotlight
This Week in Esports with Mark Cai : September 28th-October 4th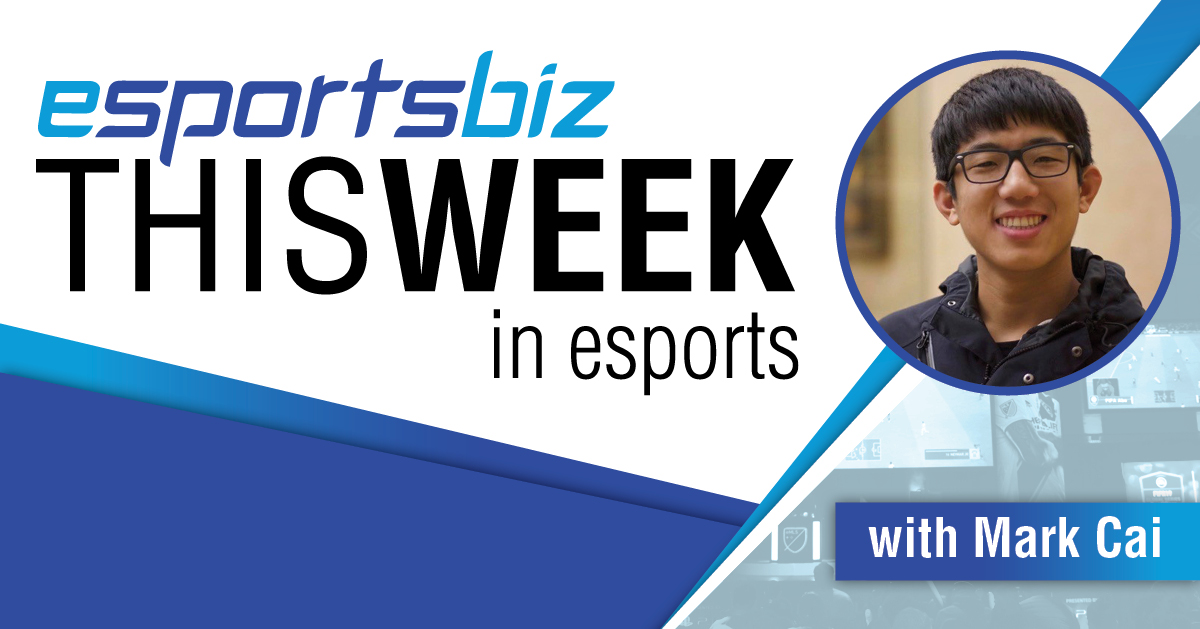 ---
🔥𝐓𝐡𝐢𝐬 𝐖𝐞𝐞𝐤 𝐈𝐧 𝐄𝐬𝐩𝐨𝐫𝐭𝐬 (𝐓𝐖𝐈𝐄)🔥
𝐒𝐞𝐩𝐭𝐞𝐦𝐛𝐞𝐫 𝟐𝟖𝐭𝐡 – 𝐎𝐜𝐭𝐨𝐛𝐞𝐫 𝟒𝐭𝐡 𝟐𝟎𝟐𝟎
🤝𝗣𝗮𝗿𝘁𝗻𝗲𝗿𝘀𝗵𝗶𝗽𝘀🤝
– Jing Ji Bao partners with Team Secret's Dota 2 roster.
– CORSAIR Gaming Zone created with Amuka Esports partnership
– Team Queso initiates mobile partnership with Samsung
– Global Esports Federation joins forces with Nielsen
– Fnatic enters multi-year partnership with Hisense
– International Esports Federation taps Major Events International for partnerships
💸𝗜𝗻𝘃𝗲𝘀𝘁𝗺𝗲𝗻𝘁𝘀💸
– Hector Rodriquez to acquire OpTic Gaming
– DreamHack and ESL merge under ESL Gaming
– Guild Esports complete $53M Stock Market Listing
– Nations Ventures invests in social platform Smerf
🏢𝗪𝗼𝗿𝗸𝗳𝗼𝗿𝗰𝗲🏢
– Ninjas in Pyjamas bring on Vincent Lutz and Anton Fagerhem.
– David Levy joins Andbox as investor and chairman of advisory board
– Chris Mann joins REV/XP to head its gaming + esports division.
– Riot Games Brazil promotes Diego Martinez to GM.
– Johanna Faries to lead both the Call of Duty League and Overwatch League from Activision Blizzard.
🆕𝗡𝗲𝘄 𝗦𝘁𝘂𝗳𝗳🆕
– Riot Games announces teams for CBLoL
– ESIC investigation update uncovers 37 cases of misconduct
– ESIC investigation update uncovers 37 cases of misconduct