100 Thieves Swipes Deals w/ CouRage & Cash App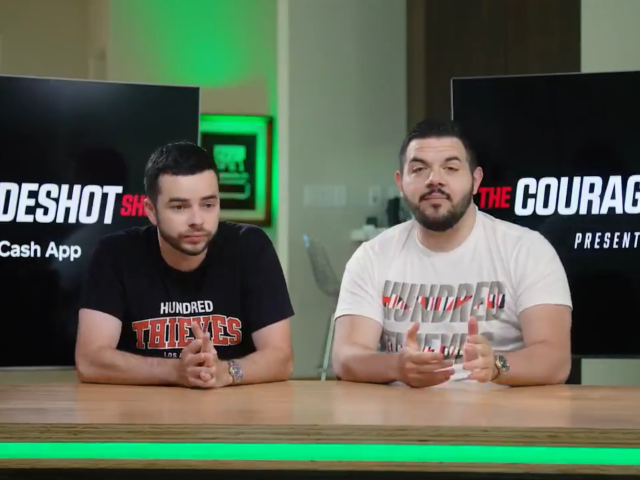 ---
100 Thieves continues to shore up its rosters, not only announcing the formal addition of Jack "CouRage" Dunlop to its team of content creators, but also picking up another sponor in Cash App, which will take up presenting partner privileges for the Cash App Content House LA.
CouRage will join Nadeshot and Valkyrae in the house, which will serve as the filming location for two new shows coming in June: The CouRage & Nadeshot Show and Nadeshot's video podcast, Self-Made.
"We're thrilled to have CouRage join 100 Thieves and move into Cash App Content House LA with us," says Matthew "Nadeshot" Haag, founder and CEO of 100 Thieves. "The CouRage & Nadeshot Show will be produced and filmed in-house and we're super grateful to have Cash App partner with us on this project."
Cash App will also bring new filming and recording sets to the content hub for the production of the two new shows.
"I couldn't pass up the opportunity to join the 100 Thieves family and live in the Cash App Content House with Matt and Rae" says Jack "CouRage" Dunlop, Content Creator for 100 Thieves. "Matt and I have been great friends for years, and it's such an honor to represent the organization he built and work alongside him on The CouRage & Nadeshot Show."
The CouRage & Nadeshot Show, presented by Cash App, will showcase the creative side of the former pro players and premieres in June. The show will feature a diverse list of content creators and entertainers as guests, including Valkyrae, Pokimane, and more. Nadeshot's video podcast Self-Made, presented by Rocket Mortgage, will be focused on him as a CEO and his entrepreneurial spirit. Self-Made will also premiere in June and will feature high-profile guests including Hecz, iJustine, and more.