News
704Games Launching Esports Series for NASCAR Heat 3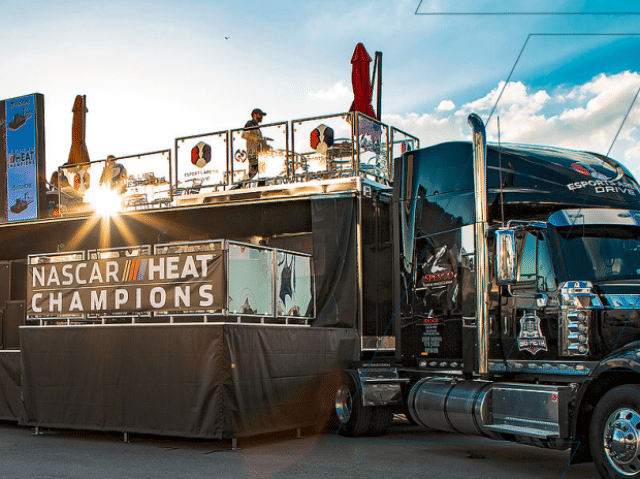 ---
704Games, NASCAR's exclusive esports partner for simulation-style video games on console platforms, unveiled NASCAR Heat Champions: Road to Miami, a weekly esports competition featuring the upcoming video game NASCAR Heat 3. The series will span this year's 2018 NASCAR Playoffs, and culminate at Homestead-Miami Speedway during Ford Championship Weekend with over $500,000 in potential prize money up for grabs.
"Fresh off the launch of NASCAR Heat 3, NASCAR Heat Champions: Road to Miami launches our first esports tournament so fans can literally play along with the real-world NASCAR Playoffs," said Ed Martin, President of 704Games. "NASCAR Heat Champions: Road to Miami is the first NASCAR esports competition of its kind on video game consoles, accessible to NASCAR fans across the U.S., making it a truly one-of-a-kind experience."
Players can compete online in NASCAR Heat 3 starting Sept. 10, qualifying by posting their fastest total race times to qualify for the final tournament in Miami. Weekly tournaments will alternate between the Xbox One and PlayStation 4 computer entertainment system. Three additional finalists will race their way in at Homestead-Miami Speedway at Esports Arena Drive, the mobile esports arena.
704Games will fly weekly finalists and a guest to Miami for Ford Championship Weekend at Homestead-Miami Speedway. The NASCAR Heat Champions: Road to Miami esports finale will take place Sunday, Nov. 18, and award $10,000 in prize money, Audeze Mobius gaming headsets, and an exclusive race weekend package from Homestead-Miami Speedway. In addition, if the winner of NASCAR Heat Champions: Road to Miami correctly predicts the official total race time of the Monster Energy NASCAR Cup Series Ford EcoBoost 400 within five seconds, they will win an additional $500,000.
"As we strengthen our position in the esports arena, tournaments like NASCAR Heat Champions: Road to Miami continue to enhance fan engagement with our sport," said Blake Davidson, NASCAR Vice President of Consumer Innovation. "Fans will get a thrill from weekly competitions and finalists get to share this championship event with the best drivers in the world at Homestead, one of the most anticipated race weekends of the season."
In 2019, 704Games will look to expand NASCAR Heat Champions as a mainstay of the sport. The game hits stories on Sept. 7.
"For the past 17 years, Homestead-Miami Speedway has been synonymous with NASCAR champions. And now the 2018 Ford Championship Weekend will have one more champion to crown in 704Games' NASCAR Heat 3," said Homestead-Miami Speedway President Matthew Becherer. "Not only will we have the Championship 4 drivers in each national series vying for a title, but NASCAR Heat Champions: Road to Miami, will bring us 12 additional finalists competing to win it all. The battle to make it to Miami should be an exciting one."