News
Evo's Viewership KO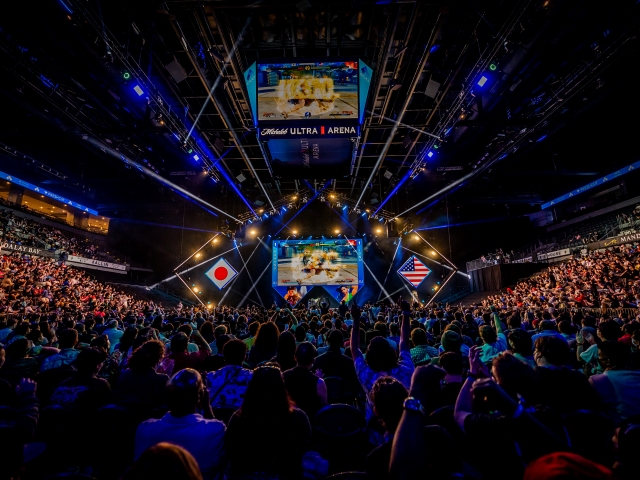 ---
The Evolution Championship Series (Evo), the world's most storied fighting game championship, returned to Las Vegas for its first in-person event since 2019 on August 5-7 in front of nearly 18,000 in attendance, with over 3.7 million people viewing the streams, and the average person watching the event online for about 82 minutes.
"I'm proud of the experience the combined teams from Evo, Sony Interactive Entertainment, RTS, and the incredible event staff delivered at Evo 2022. It was a challenge to execute a live event at this scale in the new, not-quite-post-COVID environment, but we committed ourselves to meeting our community's expectations and delivered a great event," said Rick Thiher, General Manager of Evo. "We wanted to re-establish Evo while staying rooted in our history and the community's love of open competition. I think we achieved that and will continue to refine and grow in the exciting years ahead."
2022 marked the first Evo under the leadership of new general manager Rick "TheHadou" Thiher. The refreshed event welcomed more than 43 exhibitors who activated onsite to engage the fighting game community and 93 artists and vendors, and for the first time Evo had a massive free-play arcade with over 120 machines. The event welcomed more than 7,000 competitors from 63 countries, who faced off in a combination of new and returning fighting games. The most watched game at Evo on Twitch this year was Street Fighter V as the individual game peaked at over 250K concurrent viewers, followed closely behind by the peak viewership of TEKKEN 7 at 205.3K, Guilty Gear -Strive- at 185.7K, and The King of Fighters XV at 124.7K.
"We were thrilled to launch our first Evo; the turnout and response from the fighting game community made it a special weekend," said Stuart Saw, co-founder and Chief Executive Officer of RTS. "We learned a lot of valuable lessons to improve the event even more in the future, and we can't wait to see everyone at Evo Japan."
Evo Japan will return to Tokyo on March 31-April 2, 2023 at the Tokyo Big Sight as the venue will host the historic fighting game tournaments, including Guilty Gear -Strive-, The King of Fighters XV, Street Fighter V: Champion Edition, and TEKKEN 7. More games and event activities will be announced in the coming months, along with details on when registration becomes available.