News
BIG EAST Conference Launching First-Ever Esports Season on Sunday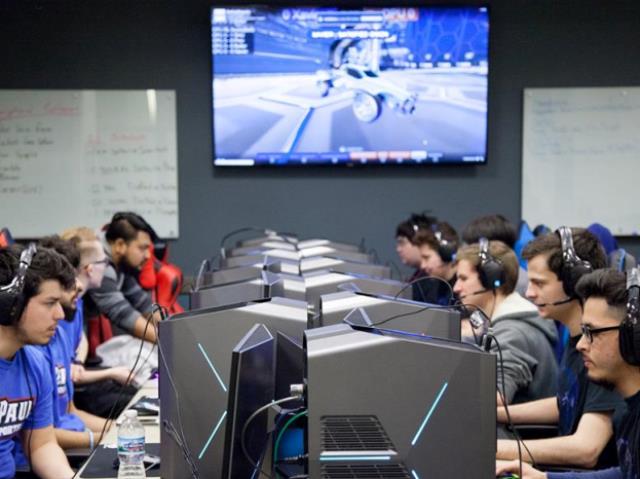 ---
The BIG EAST Conference announced plans to launch its inaugural BIG EAST Esports season on Sunday in partnership with ESL. Initially, participating colleges will compete in Psyonix' Rocket League this fall fall 2018 with additional titles set to begin in spring 2019.
"ESL and the BIG EAST are working together with the universities and students to weave esports into the fabric of campus life through competition, research and curriculum," said Craig Levine, Global Chief Strategy Officer, ESL. "We anticipate that BIG EAST Esports will help lay the structural foundation for the future of player and fan ecosystems in the US."
Last March, the BIG EAST announced an esports pilot program with competitive gameplay in two game titles, culminating with the BIG EAST Esports Invitational Powered by ESL in April on ESL Play.
"We are very excited to partner again with ESL to build our platform in this rapidly evolving sector," said Vince Nicastro, deputy commissioner and chief operating officer of the BIG EAST Conference. "We believe that competitive esports in the collegiate setting have considerable growth potential, and our inaugural competition will allow us to connect with a growing number of students that are actively engaged in esports on our campuses."
Matches for the BIG EAST Esports season will be conducted online on ESL Play, with the top four teams from each game moving on to compete in the semi-finals, and then finals, to be streamed on Twitch.TV/ESL_rocketleague and the BIG EAST YouTube Channel.  Schedules and results for all upcoming competitions will be available on www.BIGEASTgaming.com, as well as the esports section of www.bigeast.com.
"Since the launch of our esports program at DePaul last year, we've discovered that students from all across the university enjoy participating as fans, recreational players and serious competitors," said Courtney James, director of student involvement at DePaul.  "Recreational esports competition throughout DePaul has proven to be fun and engaging for our students while enhancing important skills such as strategic thinking, teamwork, communications and discipline."