News
Dignitas Gets a Branding Overhaul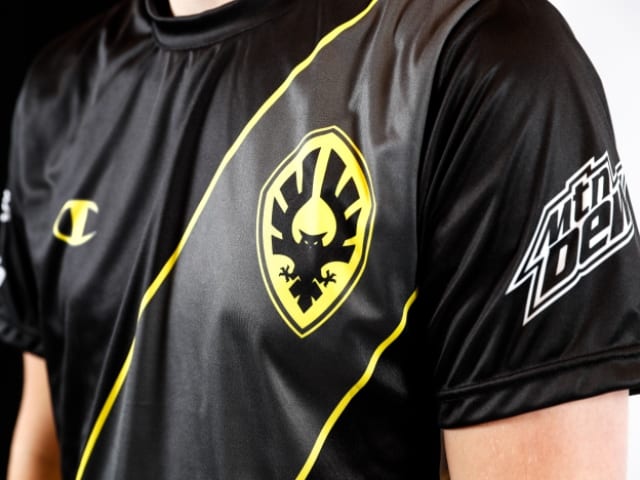 ---
Team Dignitas gave its brand identity an overhaul for the first time in 15 years, announcing that the esports franchise will simply be known as Dignitas, and will sport a new logo, color palette, uniform, casual wear and more.
"The esports ecosystem is changing rapidly. Evolving and broadening our name from 'Team Dignitas' to 'Dignitas' provides us the strategic breadth to best execute our competitive team business, but also pursue new verticals in the gaming world," said Team Dignitas CEO Michael Prindiville. "Our fans were constantly asking about the root of the word 'Dignitas'; the refresh has been the perfect vehicle to explain. We were drawn to the concept of 'prestige,' and the connectivity between an individual's actions and successes in life and the success of the greater organization. In striving for excellence as players, teams, influencers, brands and executives – we lift our collective self."
Among the changes:
Name Change: The organization name will broaden from "Team Dignitas" to "Dignitas."
Logo Change: The alien-eye, "Digi," has been replaced by an owl inspired by the legendary "Owl of Minerva," a powerful symbol of Ancient Rome where the term "Dignitas" was popularized.
Wordmark Change: The organization's official wordmark will read as Dignitas 2003, a nod to the storied history of the organization.
Hashtag: In addition to #DIGWIN, the hashtag #SeizeTheNight will become a primary Dignitas fan and team hashtag.
Colors: Silver has been added as a color in the Dignitas brand palette, along with the team's traditional black and yellow.
Uniforms: New uniforms reflecting the brand refresh will be worn for the first time by Dignitas' Western Clash champion Heroes of the Storm team on Friday, Nov. 2 at BlizzCon's World Championship.
Partnership with Champion and Online Store: On Sept. 6, 2018, Champion Athleticwear became the first traditional sports brand to partner with an esports organization, becoming the franchise's Official Jersey, Casual Wear and Athletic Wear Provider. Beginning today, apparel reflecting Dignitas' new brand identity will be available at dignitas.gg/shop.
In celebration of Dignitas' brand refresh, Dignitas and partner Buffalo Wild Wings will host a launch party and fan meet-up on Nov. 9 at Buffalo Wild Wings in Las Vegas during the Rocket League Championship Series World Championships.
Between Nov. 2 and 3, Dignitas' Heroes of the Storm team will compete at the World Championships at BlizzCon. Between Nov. 4 and 14, Dignitas' SMITE team will hold its boot camp at the Philadelphia 76ers Training Complex, in advance of their World Championship tournament on Nov. 16-18 at DreamHack Atlanta 2018. Dignitas popular women's Counter-Strike: Global Offensive team will compete as well at DreamHack Atlanta.