News
Dignitas Merges with Clutch Gaming, Reenters LCS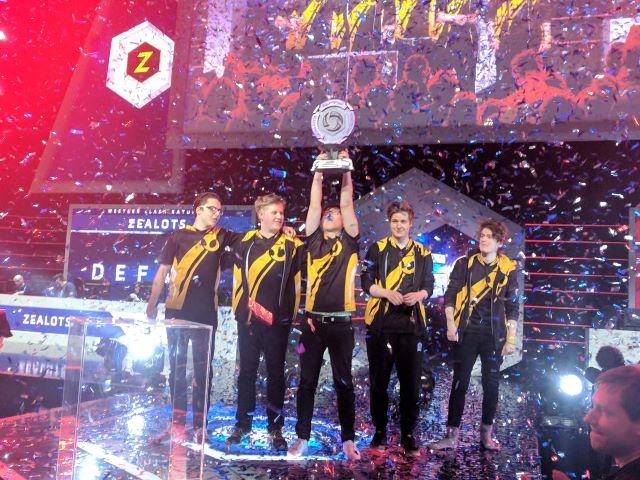 ---
Dignitas, the esports organization of the Harris Blitzer Sports and Entertainment, and Clutch Gaming, the esports franchise owned and operated by the NBA's Houston Rockets, announced the first ever merger involving a League of Legends franchise in Riot Games' League of Legends Championship Series (LCS).
The merger marks the return to the series for Dignitas, which previously fielded teams in (pre-franchised) League of Legends leagues in both North America and Europe. 
"The return of Dignitas to League of Legends is the best story in esports and the comeback narrative that we're thrilled to tell in lockstep with our fans," said Michael Prindiville, Chief Executive Officer of Dignitas. "In addition to returning DIG to the biggest, most entertaining esports league in the world, this merger marks an important step in our trajectory as we build a global gaming-centric new media and entertainment company."
The merger will see Clutch Gaming immediately roll into the existing portfolio of Dignitas teams, which includes a World Championship Rocket League team, a two-time World Champion Counter-Strike:Global Offensive female team, as well as outfits competing in Super Smash Bros. Melee, SMITE, Apex Legends and Clash Royale. The Clutch Gaming team will continue to compete in LCS under that label throughout the 2019 season and thereafter rebrand as Dignitas.
"I'm incredibly excited that Clutch Gaming will join forces with Dignitas.  Dignitas is a legacy brand with deep roots in the LCS, and whose ambition and forward-thinking nature make it deserving of a return to the LCS," Sebastian Park, VP of Esports, Clutch Gaming. "Dignitas is uniquely positioned to transcend current esports paradigms of what an organization ought to look like. The future of the LCS and esports with Dignitas in it is bright. We've had an amazing ride the past few years and I want to thank all our fans, staff, and players who've made Clutch Gaming clutch. This announcement only represents the beginning of new things to come and I hope everyone joins in our journey to what's next.