News
ELEAGUE Kicks in EA Deal for FIFA 19 Events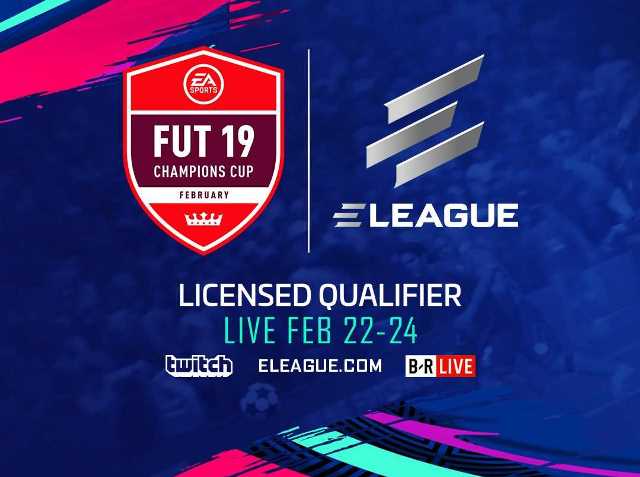 ---
ELEAGUE's next venture will see the organization team up with Electronic Arts to launch multiple competitive events centering around EA SPORTS FIFA 19 in 2019, making ELEAGUE the first North American tournament partner to host an EA Sports FIFA 19 Global Series FUT Champions Cup.
The partnership kicks off with the ELEAGUE FUT Champions Cup February, one of six Major events throughout the Global Series, where 64 top players will compete for EA SPORTS FIFA 19 Global Series Points and a $100,000 purse. The ELEAGUE FUT Champions Cup February runs Feb. 22-24, from ELEAGUE Arena at Turner Studios in Atlanta.
"EA SPORTS FIFA is one of the most popular, critically-acclaimed video games on a global scale and we're thrilled to align with them in this exciting partnership," said Craig Barry, EVP & Chief Content Officer, Turner Sports. "This will provide some unique crossover opportunities for ELEAGUE to leverage Turner's  B/R Football brand and UEFA property, as we continue to expand and further diversify its strategic partnerships to present premium esports content experiences and drive engagement across all platforms."
Live event coverage will showcased via ELEAGUE's Twitch channel and B/R Live with several integrations planned from B/R Football's UEFA Champions League coverage. In addition, ELEAGUE will capture the tournament's best moments for a series to air on TBS following the event.
In addition to the ELEAGUE FUT Champions Cup February, ELEAGUE will operate a Licensed Qualifying Event within the 2019 Global Series from May 3-5.
 "ELEAGUE is a fantastic viewership platform for competitive FIFA and accelerates the mainstream esports and sports connection thanks to the power of Turner Sports," said Todd Sitrin, SVP and GM of the EA Competitive Gaming Division. "We're seeing rapid growth for EA SPORTS FIFA competitive gaming right now around the world, and the opportunity to host a major event in North America will be an accelerant to this growth.  This partnership with ELEAGUE is perfect given EA SPORTS FIFA's global reach, its instant accessibility for spectators, and the millions of FIFA competitive gaming players that are participating in the Global Series."