ELEAGUE Strikes FIFA 20 Global Series Partnership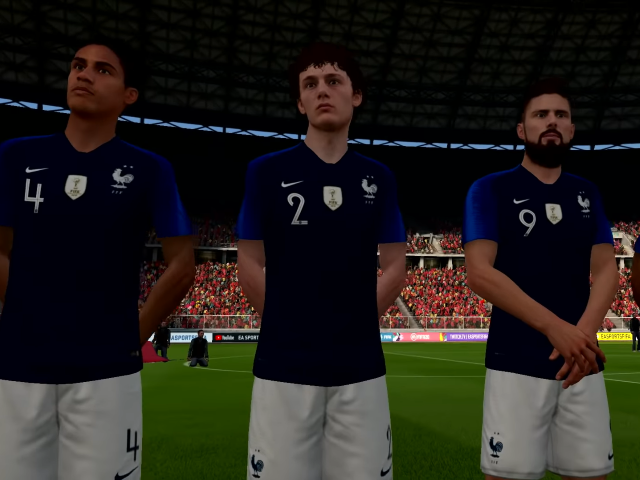 ---
Turner Sports' ELEAGUE and Electronic Arts are launching a new EA SPORTS FIFA 20 Global Series on The Road to the FIFA eWorld Cup 2020 tournament partnership as well as a key esports content collaboration.
The deal will see ELEAGUE produce three EA SPORTS FIFA 20 Ultimate Team Champions Cup events – the most of any EA SPORTS FIFA 20 Global Series tournament partner – across North America and Europe throughout 2020. The first ELEAGUE produced event begins January 17 at ELEAGUE Arena in Atlanta.
"This expanded partnership builds on the successful relationship we've established with Electronic Arts and represents even more opportunities to provide fans with compelling live moments and culturally relevant esports content," said Jennifer Dill, Vice President of esports, Turner Sports. "In addition to the role ELEAGUE will play in the growth of EA SPORTS FIFA 20 as a top-tier esport and viewing experience, we are looking forward to leveraging the full breadth of Turner Sports' platforms and sports programming to drive additional excitement surrounding the EA SPORTS FIFA 20 Global Series."
Additionally, the partnership designated ELEAGUE on TBS as the exclusive English-language domestic television partner of the EA SPORTS FIFA 20 Global Series on the Road to FIFA eWorld Cup. ELEAGUE will showcase the best moments from EA SPORTS FIFA 20 Global Series tournaments and the FIFA eWorld Cup 2020 through several episodes debuting in January on TBS. Fans will be able to access complete coverage of the year-long tournament series – including key matches, behind-the-scenes player interviews, and more – through ELEAGUE's episodic content aired on TBS.
"Turner Sports is the ultimate sports entertainment partner because they create culturally relevant and engaging content, optimized for traditional and digital platforms," said Brent Koning, EA SPORTS FIFA Competitive Gaming Commissioner. "This year's partnership with ELEAGUE and the EA SPORTS FIFA 20 Global Series is much larger in scope and will bring the world's esport to the masses in North America and beyond."
The first FUT Champions Cup produced by ELEAGUE runs January 17-19, at ELEAGUE Arena in Atlanta. ELEAGUE will also hold two additional FUT Champions Cup events in Europe in 2020.