News
ESPN Launches First-Ever Collegiate Esports Championship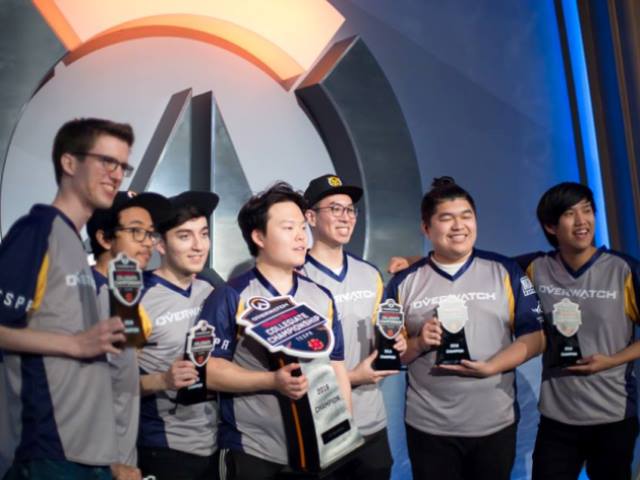 ---
ESPN Events deepened its esports ties with the launch of the first-ever ESPN Collegiate Esports Championship, where hundreds of schools from across North America are competing in qualifiers hosted by Tespa and Collegiate StarLeague's that will launch soon with the semi-final and championship action taking place in Houston from May 10-12 at the George R Brown Convention Center during Comicpalooza weekend.
"As universities continue to grow their esports programs at the varsity, non-varsity and club levels, we're proud to be providing a platform for national exposure and recognition of some of the most talented players in the collegiate space," said John Lasker, vice president of Digital Media Programming for ESPN. "Through our collaboration with top publishers in the industry, players will be able to showcase their talent in high-level competition on some of the most prominent esports titles."  
Titles will see players contend for Overwatch, Street Fighter V: Arcade Edition, Hearthstone, StarCraft II and Heroes of the Storm as the first games to be announced as a part of the LAN Championship event. Tespa and Collegiate StarLeague will hold qualifying rounds for Blizzard's games and Street Fighter V, respectively, all culminating at the Collegiate Esports Championship in May. The CEC will become Overwatch's only collegiate championship, previously held at the Fiesta Bowl.
"ESPN has been a terrific collaborator with Blizzard Esports over the years, having created monumental esports moments together, and we couldn't be more excited to team up again to provide our collegiate players the opportunity to finish out the spring Tespa season on the big stage," said Todd Pawlowski, senior vice president, live experiences, Blizzard Entertainment. "It'll be a first for Blizzard to have four collegiate championship events under one roof, which should make for an awesome show for the fans."
Finalists will compete for prizing in the form of scholarships, and portions of the qualifying rounds and the LAN Championship will be streamed globally on various platforms.