News
ESPN Revs up World's Fastest Gamer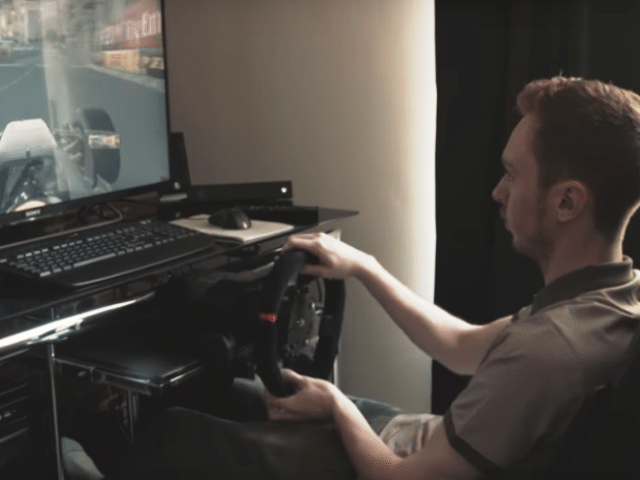 ---
ESPN continues to add competitive gaming to its programming mix. In addition to its recent partnership with Blizzard, and yesterday's news about the Home Run Derby VR Little League Challenge, the network is now also picking up a new series in partnership with Millennial Esports Corp. that will see esports racing content featured on the lsports channel supporting coverage during the second half of the Formula 1 season. 
The show, World's Fastest Gamer powered by Millennial Esports, will showcase how McLaren, a global luxury automotive, sports, and technology brand, found its 2018 simulator driver from tens of thousands of gamers across the globe. With at least four half-hour shows specifically produced for ESPN.
"The World's Fastest Gamer story on ESPN will show that gaming provides us with a pool of talented drivers but its airing will also help to fire up the new fans of our sport," said Darren Cox, CMO of Millennial Esports and creator of World's Fastest Gamer. "I hope that young American racing fans are inspired by seeing how accessible Esports makes racing and motivates them to get closer to our amazing sport in both the virtual and real worlds."
The first airing of the show will see all four episodes run back-to-back on ESPN2 and streaming on the ESPN App on Aug. 25 at 7a. Each episode will also re-air a number of times throughout the remainder of 2018 and leading into the 2019 season.
"We're pleased to have partnered with Millennial Esports on World's Fastest Gamer. Being the first Formula 1 team to venture into Esports has allowed us to lead the way in this rapidly growing market," said Ben Payne, Director of Esports at McLaren.
FACEIT and PUBG Corp are teaming up to launch PUBG on FACEIT, launching with a closed beta starting Aug. 17. The FACEIT platform will deliver a structured progression system for competitive PUBG, "setting a new standard for competition within the battle royale genre, and igniting the PUBG community," according to the announcement.
"PUBG is one of the most successful video games of all time, and riding on the wave of the recent success of the PUBG Global Invitational, we are looking forward to the opportunity of playing a role in the development of its competitive scene. It has an incredibly devoted and talented fanbase, and we're in a unique position to provide the community limitless opportunities to progress their skills and play competitively at a whole new level. We worked closely with PUBG to develop the integration and ensure players have a truly seamless experience," says Niccolo Maisto, CEO of FACEIT. "FACEIT's integration offers players, of all levels, a clear and motivating progression system. We're absolutely thrilled to welcome PUBG players to the FACEIT community, and can't wait to watch the leagues develop."
PUBG's successful integration into the FACEIT platform will offer players, partners and organizers with the opportunity to create competitions, tournaments and leagues that feature customizable server settings, instant lobby creation and automatic stats and results fetching.
"We are very excited about our partnership with FACEIT, and the value it will bring to our community," said Hyowon Yoo, Head of Business Development and Operations, NA/EU, PUBG Corporation "Over the past several months, we have worked continuously to bring our players new ways to play and enjoy PUBG. The integration with the FACEIT platform brings the possibility to automatically generate lobbies with customized settings, which is what we were looking to achieve after the release of our custom matches. Having proved our potential as an esport, we now want to focus on building the grassroots that will foster our evolving competitive scene and FACEIT provides the ultimate environment for us to do that."