News
FACEIT's London Major Sets Viewing Records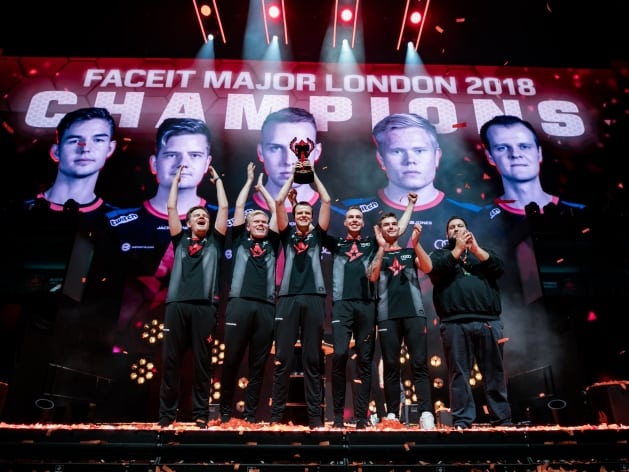 ---
FACEIT is reporting record breaking viewing figures for the FACEIT London Major.
The Grand Finals on Sunday drew over one million concurrent viewers who tuned in to watch Astralis claim the CS:GO prize. The company reports that the event ranks as the third highest viewed esports tournament of all time, behind only Dota 2's The International 2018 and League of Legends World Championship 2017, excluding Chinese viewership.
"We're extremely proud to have hosted our first Major and thanks to the dedication and passion of the team we were able to bring the event to so many fans watching at home, and in so many territories. The passionate crowd at Wembley showed the love the UK market has for esports, we're thrilled to have brought the Major to London and we will continue to improve and serve the community," said Michele Attisani, FACEIT Co-Founder & CBO. "Hosting a Major was an enormous milestone for us. The finals actually marked the sixth year anniversary of FACEIT's first ever stream when the company was founded in 2012 which really brought it home just how far we've come."
The event drew more than 57 million views on Twitch, with a total of 61 million hours watched and established the FACEIT TV Twitch account as officially the fastest growing account earlier this month. The Major was broadcast across over a dozen platforms in over 15 territories and saw Sky Sports broadcast competitive CS:GO for the first time.
The major took place throughout September and culminated in a monumental sold-out grand final at the 10k capacity SSE Arena on Sunday. The FACEIT London Major marked the first time the entirety of a Major has been held in one city, with all qualifying stages taking place in Twickenham Stadium throughout July.