News
Fanatics Partners with Overwatch League for Merchandise Payload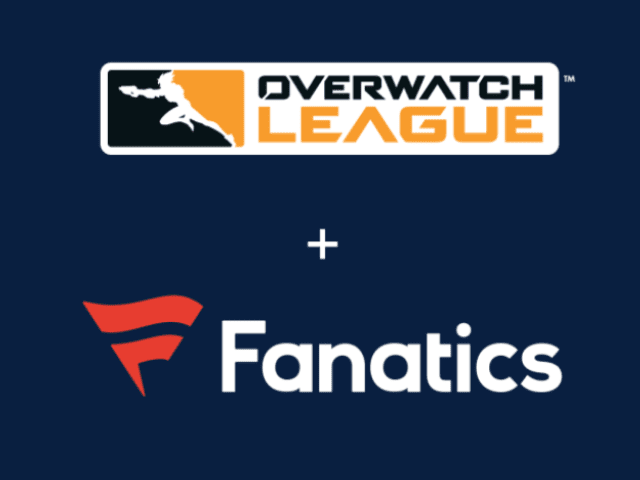 ---
The Overwatch League locked in a multi-year deal with sports merchandise platform Fanatics to provide the league's fanbase with an omnichannel retail experience along with a "significantly expanded" assortment of products. The deal marks the first-ever foray into the rapidly expanding global esports industry for Fanatics and is the first of its kind between a major retailer and an official esports league.
"Our collaboration with Fanatics—the first between a major esports league and a global sports merchandising company—allows us to reach even more fans and to provide them with high-quality merchandise and a best-in-class retail experience where they can shop for all our great Overwatch League gear," said Brandon Snow, chief revenue officer of Activision Blizzard Esports Leagues. "Fanatics has a proven track record of success with major sports brands and we're excited to work with them in expanding this part of our business."
The deal will be anchored by Fanatics securing U.S. and international rights to produce Overwatch League jerseys, fan gear, headwear, and hard goods sold across all retail and wholesale channels. Under the new agreement, both parties also will work collaboratively to identify and secure additional world-class companies to grow the overall assortment of high-quality products available to fans. In addition, Fanatics will establish a new global ecommerce and mobile shopping platform and operate on-site retail for all league events.
"The demand for team gear during our inaugural season was very strong," said Daniel Siegel, head of esports licensing for Blizzard Entertainment. "A significant number of fans—for regular-season matches at Blizzard Arena Los Angeles and at the Grand Finals in Brooklyn—showed up in jerseys to support their teams, and we're thrilled to make it even easier for them to represent their favorite teams and players." 
The agreement between the Overwatch League and Fanatics will be implemented before the start of the 2019 Overwatch League season, which kicks off on February 14.
"Esports has been on our radar for some time now and we are incredibly excited to mark our first deal with the best in the world in Activision Blizzard around their incredibly successful Overwatch League," said Ross Tannenbaum, head of special projects for Fanatics. "Our omnichannel retail capabilities and real-time vertical manufacturing model will ensure that Overwatch League fans across the globe have unprecedented access to a wide assortment of merchandise to be able to show their passion and pride for the teams and players they love, whether shopping online, on their phone, or at one of many league events."