News
FaZe Clan Huddles with NFL for Draft-A-Thon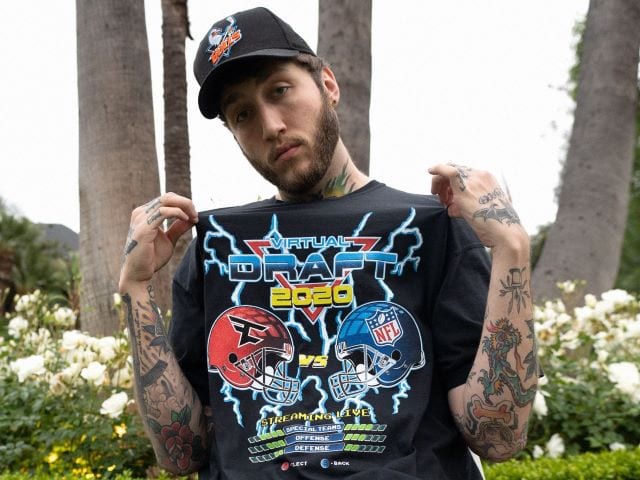 ---
Fresh off of announcing a celebrity-filled investment round, FaZe Clan announced that the gaming organization will join the NFL's "Draft-A-Thon" during the first-ever virtual draft this week. To commemorate the historic event, FaZe Clan and the NFL teamed up to create a limited-edition merchandise collection, which will be released the first day of the NFL Draft, marking the NFL's first-ever clothing collaboration with a gaming organization.
"It's an absolute honor for FaZe Clan to be teaming up with the NFL and personally a dream come true," says FaZe Clan founder FaZe Banks. "Our merch collab and participating in the Draft-A-Thon will be the first time a lot of traditional sports fans and NFL fans will be introduced to esports, so this isn't only a huge moment for FaZe Clan, but it's big for esports in general."
A fundraising campaign aimed at raising much-needed funds for COVID-19 relief efforts, "Draft-A-Thon" will be live streamed on NFL social and digital platforms and featured in live Draft coverage on ABC, ESPN, NFL Network, and ESPN Deportes during the 2020 NFL Draft.
Members of FaZe Clan who are quarantined together in their Hollywood home will also host a watch party and capturing content during Round 1 of the NFL Draft on Thursday.
The exclusive merchandise collection, which features a hoodie for $80 and a short-sleeve tee for $40, will be available Thursday at 3p on both www.fazeclan.com and www.nflshop.com. The design was inspired by the first-ever virtual draft and is reminiscent of the late 1990s/early 2000s football arcade games that FaZe Clan talent grew up playing.