News
FaZe Clan Ties Up Partnership with Manchester City Football Club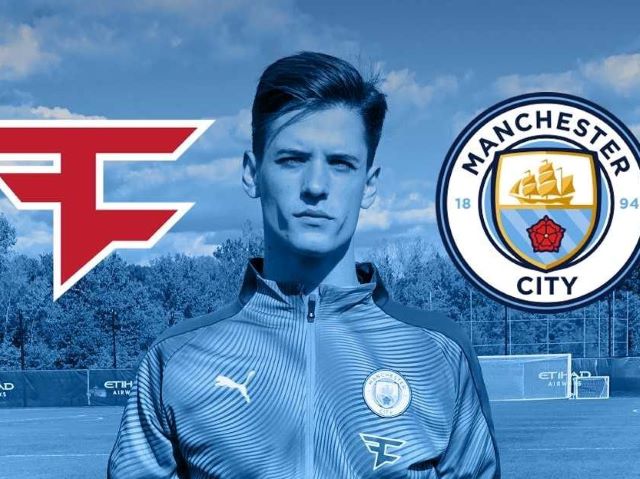 ---
FaZe Clan is partnering with one of the world's most visible sports brands, aligning with Premier League's Manchester City Football Club in a new partnership that kicks off at the Manchester City vs. Wolves match on October 6 as City players enter the pitch at the Etihad Stadium wearing exclusive, co-branded Manchester City x FaZe Clan jackets.
"This alliance with Manchester City creates a powerful opportunity to join our collective fan base and cultures on and off the field," said FaZe Clan CEO Lee Trink. "FaZe Clan will continue to push the boundaries of gaming and esports by engaging our fans with experiences that are meaningful, memorable and surprising."
Through the partnership, the organizations will cement their relationship through multiple initiatives, including:
Shared Training Facility: Close friends FaZe Tass and Manchester City FIFA player Shellzz will create a shared training facility
Retail: Limited-edition, co-branded product drops for fans.
Fan Engagement: Creating content with FaZe Clan talent and City players. Plus, hosting fan meet-ups in Los Angeles and around the world.
"Esports is the world's fastest growing spectator sport and this collaboration with FaZe Clan marks the start of an exciting new chapter in Manchester City's esports journey," said Nuria Tarre, chief marketing officer at City Football Group. "We recognize that fans want to celebrate their love for football across many aspects of their lives, including fashion, music and gaming, to create a culture that goes beyond what happens on the pitch.  We are looking forward to working with FaZe Clan to provide our fans with new and immersive ways to engage with the Club."
The duo have history together already and have been creating YouTube videos together since 2017. In addition, FaZe's Nate Hill is an avid fan, sporting a City jersey during numerous streams.