News
GameWorks Broadens Esports Footprint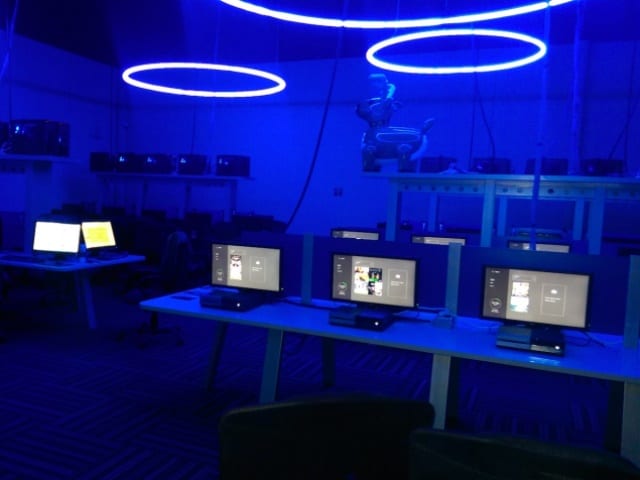 ---
GameWorks announced the rollout of "eSports Lounges" in four additional sites nationwide lining up  new sites that will join current locations in Las Vegas, Denver and Seattle.
The company's new venues will open in the first quarter of the year, with locations in:
Chesapeake, Va. (Norfolk/Virginia Beach) – February 28, 2019
Schaumburg, Ill. (Chicago) – March 7, 2019
Minneapolis, Minn./Mall of America – March 14, 2019
Newport, Ky. (Cincinnati) – March 20, 2019
"Esports is rapidly gaining momentum worldwide. As an established leader in competitive gaming and entertainment, GameWorks is well positioned to capitalize on this burgeoning space," said Philip N. Kaplan, chief executive officer at GameWorks. "Our strong foothold in eSports – now that we'll have Lounges in every location – further strengthens our leadership position and will serve as a springboard for future growth. We are evolving right alongside this exciting new world of esports, and by partnering with best-of-breed esports industry constituents – publishers, players and leagues – we're bringing players and spectators exactly what they want."
Lounges are equipped with, on average, 20-40 PCs and consoles and an extensive library of approximately 100 of the most popular video games. Players can engage in play with one another casually or participate in any of the estimated 200 tournaments held at GameWorks' locations monthly, with venues typically accommodating up to 100 guests.
"With a 20-year track record and solid reputation in the gaming and entertainment space, we're leveraging our leadership position in competitive play, arcade games, food and entertainment. GameWorks is the only entertainment concept that now offers an entirely integrated entertainment experience, combining the popularity of eSports with the most in-demand arcade and redemption games, exceptional prizes and an eclectic, chef-driven restaurant. It's truly an exciting and transformative time for our Company and the industry," Kaplan concluded.