News
Gen.G Adds Will Smith as Investor, Closing $46 Million Funding Round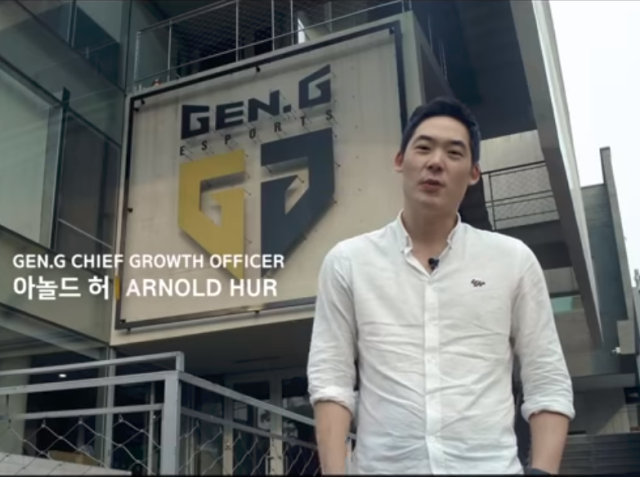 ---
Gen.G once again is making headlines, announcing a $46 million round of funding that includes a lineup of investors in sports, entertainment and technology such as actor Will Smith.
In addition to Smith, other new partners include Japanese soccer star Keisuke Honda's Dreamers Fund, Los Angeles Clippers minority owner Dennis Wong, former Chairman of US Investments Alibaba Group Michael Zeisser, and MasterClass Co-Founder and CEO David Rogier. Additional participants include New Enterprise Associates (NEA), Conductive Ventures, Battery Ventures, Canaan Partners, SVB Capital, and Stanford University.
"We are grateful for the support of a remarkable group of investors that is as diverse as the future of esports itself," said CEO Chris Park. "Our partners in this round share Gen.G's mission to reimagine sports entertainment as only an authentically global esports organization can."
According to the team, Smith and Honda will join two-time NBA Champion and current Gen.G Player Management Advisor Chris Bosh in supporting the team's creative and commercial endeavors, guiding the growth of the Gen.G brand and advising Gen.G players and content creators. The capital will be used to support ongoing expansion of Gen.G's global footprint, the development of Gen.G's youth esports academy program; and the launch of Gen.G's Los Angeles headquarters opening in July 2019.
"I am excited that Dreamers Fund, the fund that I co-launched with Will Smith, is now investing in Gen.G," said Honda. "Esports is not yet big in Japan, but we are seeing tremendous growth there and globally, which is very positive. We decided to invest in Gen. G because of their incredible team and grand vision to become a leader in the space. We truly look forward to working with Gen.G to boost the esports industry around the world."
Silicon Valley Bank (SVB) has also been named as Gen.G's banking partner and has been working closely with Gen.G executives behind the scenes to find the right investors, and counsel on all matters of the fundraise.
"This is an incredible step for Gen.G and the vision we have for the organization," said Arnold Hur, Chief Operating Officer at Gen.G. "With the support of our new investors, we're excited to bring several priorities to fruition including our LA headquarters, our continued expansion into China, our always evolving player development academy programs and a big priority for us in 2020, which is hosting Dynasty matches in Seoul! There is a lot of work to be done and we are very proud to have these investors on our team."
As part of the announcement, Gen.G has also announced the appointment of Martin Kim, Vice President of Strategic Partnerships. Martin joins from Major League Baseball, where he served as director of international business development and marketing. Before his stint at MLB, Martin managed corporate and international partnerships for the Los Angeles Dodgers.