News
Hendrick Motorsports Fuels Launch of Gaming Club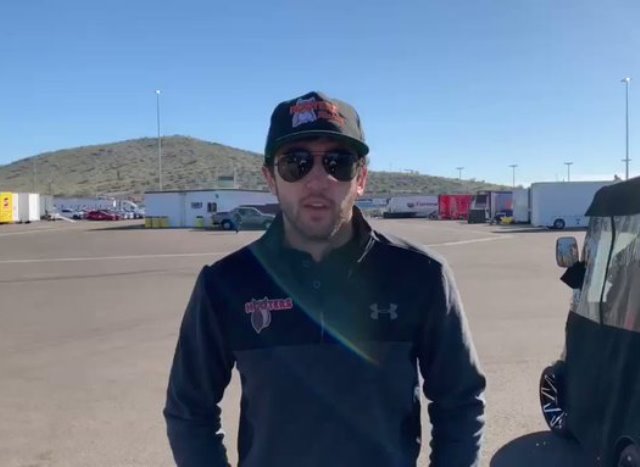 ---
Hendrick Motorsports officially opened the doors for its esports squad, titled Hendrick Motorsports Gaming Club.
Last month saw the racing brand draft two players who will compete in the first eNASCAR Heat Pro League season. Now, 12-time NASCAR Cup Series champions will look for the same from team's official gaming club that will chase the inaugural NHPL title.
"Video games are the go-kart tracks of today," said Patrick Perkins, vice president of marketing for Hendrick Motorsports. "Online racing is exposing people to NASCAR, and the opportunity will only continue to grow. With the incredible advances in simulation, auto racing translates better than any other sport. The games are becoming more and more realistic."
In 2019, Hendrick Motorsports GC will field the No. 5 Chevrolet Camaro ZL1 driven by Sam Morris on the Xbox One platform and the No. 25 Chevrolet Camaro ZL1 driven by Nick Jobes on PlayStation 4. The two-car team will compete in the 16-race Heat Pro League schedule that will kick off in May.
 "The Heat Pro League will be intense," Perkins said. "It has a lot of talented players, but we are confident in Sam and Nick and all the work they're putting in to prepare for the season. We're excited about competing for the championship and being part of the online gaming community with Hendrick Motorsports GC."
As the 2019 NHPL season approaches, Hendrick Motorsports GC will reveal its paint schemes, player apparel and other details.