News
IOC's Esports Forum Captures Objective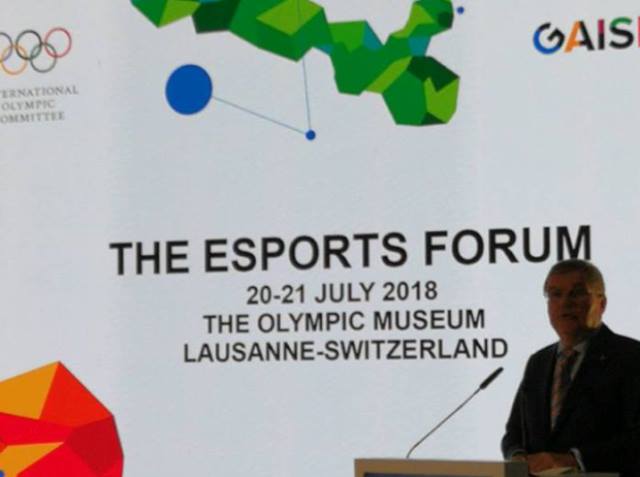 ---
The IOC's full-fledged dive into competitive gaming via the Esports Forum wrapped up from the Olympic Museum in Lausanne, designed to launch a "dialogue to build joint understanding and set a platform for future engagement between the esports and gaming industries and the Olympic Movement."
Jointly produced by IOC and GAISF and hosted by Rick Fox, participants included over 150 representatives from across the esports and gaming ecosystem: players, publishers, teams, media, sponsors and event organizers; and from across the Olympic Movement: National Olympic Committees, International Sports Federations, athletes, partners, broadcasters, the IOC and the GAISF.
"I am proud to have the opportunity to support the beginning of a discussion between the Olympic Movement and the world of esports," said Fox, per the IOC. "I've been fortunate to have a career involving both basketball and esports, and I think today reflected the passion that exists in sport and esports and also highlighted ways in which we could work together."
Among the topics discussed: commonality and potential collaboration, including the question of whether esports could be recognized as a sport, and in which form they could be represented within the Olympic Movement, when an organization does not currently exist that represents esports globally and could align with the Olympic values, rules and regulations. It follows the Olympic Summit held in October 2017, which asked the IOC, together with the GAISF, to explore this area in a dialogue with the gaming industry and players and to come back to the Olympic Movement stakeholders in due course.
"On behalf of GAISF and the IOC, I would like to thank all the participants at today's forum," said GAISF President and IOC Member Patrick Baumann. "One thing in particular was clear from these fascinating discussions – we are united by passion for our sports and a shared love of competition.  That's a positive starting point for further discussions about possible future cooperation between the Olympic and esports communities."
The IOC and the GAISF will now launch an Esports Liaison Group to "continue communication and engagement between the Olympic Movement and esports and gaming stakeholders in order to identify areas of potential collaboration."