News
Madden NFL 19 Championship Series takes the field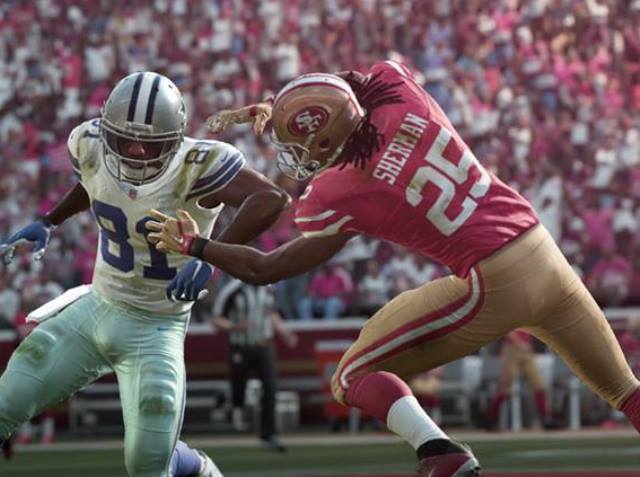 ---
Electronic Arts, the NFL and ESPN are going big, announcing the launch of the Madden NFL 19 Championship Series (MCS). Serving the largest competition in title history, ESPN will telecast its tournaments across its family of networks with all 32 NFL teams locked in to take part;
Competition kicks-off tomorrow as the Madden NFL 19 Hall of Fame Edition launches on Xbox One and the PlayStation 4. The new MCS beefs up the number of tournaments by 60% with more to be added throughout the season, with the rise of live event qualification spots spearheaded by the 500-plus entry Madden NFL 19 Classic format, an extended season with competition occurring now through late spring 2019 and the showpiece Super Bowl LIII-timed Madden NFL 19 Club Championship with the $700,000 prize pool. Additionally, Madden NFL 19 gameplay enhancements like the all-new Real Player Motion system ensures the on-screen competitors move and behave like NFL athletes in how they tackle, block, run and cut — increasing the game's authenticity.
"Last year a record three million players competed in the MCS and the Madden NFL 18 Challenge was the number one rated 2017 esports broadcast in North America," said Todd Sitrin, SVP and GM of the EA Competitive Gaming Division. "In continued partnership with the NFL, its 32 clubs and ESPN, we accelerate with more tournaments, an extended season, a record Madden NFL 19 Club Championship prize pool, increased live event qualification spots and top-tier digital and linear programming available on ESPN. We are maximizing the ways to play and watch Madden."
The increased competition includes online matchmaking, grassroots tournaments known as Challenger Events, large-scale exhibitions known as Premier Events, and the four EA Majors – Madden NFL 19 Classic (Oct. 11-13), Madden NFL 19 Club Championship (Jan. 30-Feb.2), Madden NFL 19 Challenge (Mar. 15-17), and Madden NFL 19 Bowl (NFL Draft week). Competitors will accrue points throughout the season with the best gaining entry to the Madden NFL 19 Bowl where the Madden NFL 19 champion will be crowned. We will add additional tournaments throughout the season to ensure the competition continues to shine well into spring 2019.
"We view esports as a key accelerant to growing the NFL as it enables new ways for young fans to engage in the sport through Madden NFL competition." said Michelle Micone, NFL Senior Vice President, Consumer Products. "Competitive Madden unlocks great potential as the authenticity it provides enhances engagement and connection between our 32 NFL clubs and football fans around the world."
(Don't miss the NFL discussing the series at the Esports Business Summit!)