News
MLB takes swing at Home Run Derby VR championship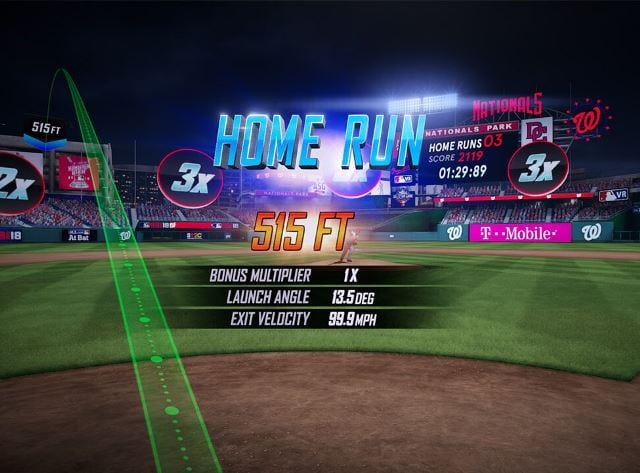 ---
MLB is pitching its first-ever Home Run Derby Virtual Reality (VR) champion. Competition will take place from July 13-15 for fans who attend All-Star week festivities at GEICO All-Star FanFest or PLAY BALL Park. With the finals slated for July 16.
A special All-Star version of the VR game featuring Nationals Park will be used for all qualifying and championship competitions in which fans will have 90 seconds to hit as many home runs as possible using a proprietary VR bat controller. The game was developed by the MLB Games and VR team and will be powered by HTC's Vive Pro, giving participants a premium VR experience.
The championship tournament, held at GEICO All-Star FanFest beginning at 2p will feature the top 32 eligible home run hitters from the previous three days of qualifying play in a bracket-style competition. All three hours will be streamed live to multiple platforms, including Twitch, YouTube, Facebook, YouTube and Mixer, and will feature commentary from MLB Network's Alexa Datt, gamers RealShelfy and Fuzzy as well as nine-time MLB All-Star Fred Lynn.
Datt, Lynn, RealShelfy, and Fuzzy also will present the grand prize winner, MLB's first-ever Home Run Derby VR Champion, with a custom Tiffany & Co. Official Derby trophy as well as a grand prize package that includes four (4) tickets to the 2018 MLB All-Star Game presented by Mastercard, an Official 2018 Commemorative Louisville Slugger bat featuring custom Lizard Skins grip, a custom 2018 All-Star Game jersey, an official 2018 MLB All-Star Game on-field cap for any MLB team and a one-year subscription to MLB.TV.