News
NBA 2K League Adds Manhattan Digs Ahead of 2020 Season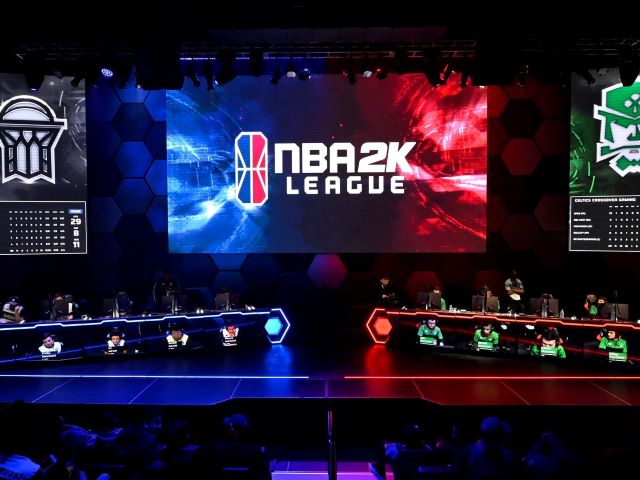 ---
The NBA 2K League is moving the NBA 2K League Studio to Manhattan for the 2020 season as the league prepares for the new season, announcing the schedule for the year.
The new venue will now occupy a 13,600 square-foot space located at 508 West 37th Street in Manhattan with a capacity of 200 people, offering revamped audience seating that reflects the circular competition format unique to the NBA 2K League, larger screens, a mic'd stage that will highlight the players and their personalities to viewers in the studio and watching on the broadcast, the Bud Light VIP Lounge, a streaming pod for guest streamers, and an additional studio for content capture.
"Every season we seek to elevate the NBA 2K League experience for players, fans and viewers, and we are taking a major step in that direction with our new Manhattan studio," said NBA 2K League Managing Director Brendan Donohue.  "This unique space will further establish the NBA 2K League as a world-class esports product and make the league more engaging and accessible to casual and hardcore fans alike."
Season three tips off March 24 with The TIPOFF powered by AT&T at the NBA 2K League Studio. Weekly regular-season matchups at the NBA 2K League Studio will begin at 7p on Wednesdays, Thursdays, and Fridays with each team playing a total of 16 regular-season games. Every Friday, the NBA 2K League Studio will host a "Game of the Week,"
In addition, and new this season, select NBA 2K League teams will host rivalry matches and round-robin events in their local markets.  All rivalry matches and round-robin games will count toward a team's regular-season record, with the exception of the round-robin championship games. Each round-robin event will have a total prize pool of $20,000 with the winner of the championship game receiving $15,000.
The 2020 season will once again feature three in-season tournaments (THE TIPOFF, THE TURN and THE TICKET) in which teams compete for banners that link together to form THE BANNER CHAIN powered by AT&T. All 23 teams will compete in THE TIPOFF and THE TURN. The 14 teams that are not one of the top nine playoff seeds will compete in THE TICKET, which will see the winning team earn the 10th and final spot in the 2020 NBA 2K League Playoffs, which will tip off July 29 and take place over four days of gameplay.