News
Overwatch League Grand Final numbers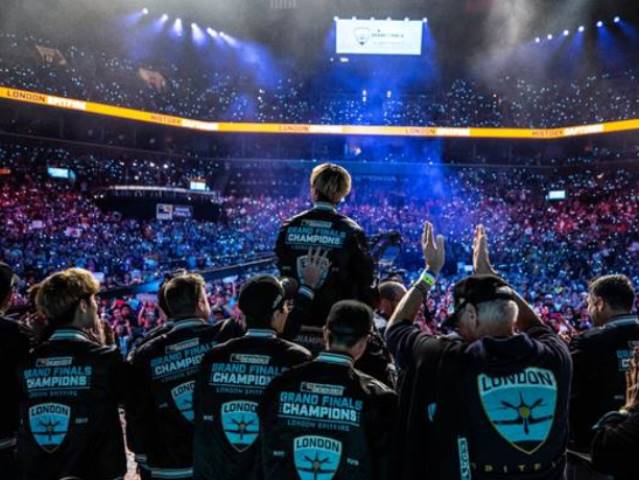 ---
As the London Spitfire made history as the first-ever champion in Overwatch League history, Blizzard reports that the Grand Finals, running July 27-28, saw an estimated global average minute audience across both days of 861,205, with coverage spanning Twitch, MLG; in China on ZhanQi TV, NetEase CC, and Panda TV; and broadcast to domestic audiences on ESPN, ESPN2, ESPN3, and Disney XD, along with a highlights show on Sunday, July 29, on ABC.
"Congratulations to the London Spitfire, who had an unforgettable season and championship run," said Pete Vlastelica, president and CEO of Activision Blizzard Esports Leagues. "We had a number of ambitious goals for the inaugural season of the Overwatch League, and all of these came together during the Grand Finals at Barclays Center: we showcased the pinnacle of esports competition, we created value for our partners, and we reached millions of fans. I can't think of a better position to be in as we look ahead to the 2019 season of the Overwatch League."
Diving deeper, the US average minute audience hit 289,175, with an estimated 45% of that total, or 129,792, falling into the 18–34 demographic. Worldwide, the 18–34 average minute audience was 605,013.
"Having cross-platform success, especially among the coveted 18–34 demographic, showcases the Overwatch League's strong fanbase. Marketers seeking to capitalize on the growth of esports among the mainstream population should take note of the league's multi-platform approach to broadening reach," said Nicole Pike, managing director of Nielsen Esports.
Overwatch League returns to Blizzard Arena Los Angeles on Aug. 25–26 for the All-Star Weekend with that Saturday showcasing a series of custom skill matches, while Sunday will serve up the Atlantic and Pacific All-Stars in the official All-Star Game Powered by Intel®. The 2019 Overwatch League schedule will be announced at a later date.
"Overwatch League started as one of the most ambitious projects in esports history," said Twitch cofounder Kevin Lin. "We worked together with Blizzard on many new innovative experiences, including a Cheering rewards program, the All-Access Pass, exclusive Twitch chat emotes, a feature-packed interactive Extensions overlay, and more. Seeing our efforts draw an impressive and passionate audience on Twitch for the Grand Finals reflects a promising future for the league."