Insight
Putting People First: Why Philanthropic Sponsorships are Working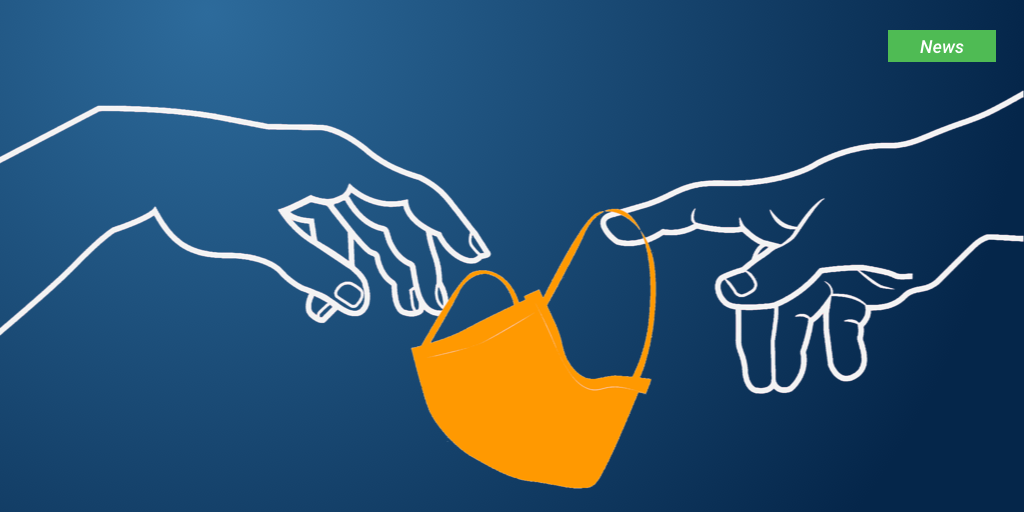 ---
Overview
During a time when so many are hurting, major brands are turning to philanthropy. Reddit's co-founder Alexis Ohanian donated out-of-home ad space in Time Square to encourage social distancing. Coca-Cola has turned over their social media accounts (with over 112 million followers) to organizations fighting COVID-19. Disney Parks has donated 150,000 rain ponchos and 100,000 facemasks to hospitals and medical workers. Hershey has pulled advertisements where the subjects aren't practicing social distancing, and Hyundai has reinstated their "assurance job loss protection" which aims to ease the financial burden of car payments for up to six months for those who have recently lost their job.
From donating resources to spreading awareness, brands are stepping up to do their part. But aside from the humanitarian reasons for these acts, what are brands gaining from this goodwill?
What Is Giving, Giving Brands?
Many marketers will tell you that there isn't a way to quantify the impact of these sponsorships. "Brand awareness is key right now!" strategists will say, "You won't know the sales impact of these sponsorships for months–maybe years." And they're right that brand awareness IS key. But it's also important to track the real purchase outcomes of these efforts as they are unfolding. This may sound strange–we're in the middle of a pandemic! Why should we care about how an advertisement performs? Because being able to track the sales impact of your advertisements and sponsorships can indicate whether you're reaching your customers–and without reaching your customers, you'll be unable to impart vital information, such as the importance and impact of social distancing, to consumers who are ever more in need of guidance from those they trust. Often, that's their favorite brands.
What is Purchase Attribution?
But how are brands supposed to track the impact of sponsorships? Traditionally, marketers have looked to top-of-funnel and middle-of-funnel metrics to assess the performance of ad campaigns. With the onset of purchase attribution technology, brands are now able to assess exactly how a sponsorship campaign contributed to their bottom line. For instance, if 300 hurried New Yorkers on the way to the grocery store walked through Times Square and looked up to see a billboard thanking medical personnel, purchase attribution technology can tell you what sales lift that activation created for the sponsoring brand. By assessing whether a sponsorship contributed to a lift in sales, marketers will be able to discern whether the sponsorship was successful. Purchase attribution technology is able to help marketers answer questions about ad placement, branding, and messaging in ways that other marketing metrics cannot.
With brands joining the fight against COVID-19 and with many consumers self-isolating or social distancing, it's now more important than ever to be able to track offline purchases to ensure that sponsorships are making the right impact during this critical period in our history.
How Can FanAI Help?
We're all in this together. Let us help you help the world. To learn more about our purchase attribution technology, reach out to [email protected], or download our whitepaper, "The Most Important Sponsorship Metric You Have Never Seen" here.
About FanAI
FanAI is the first sponsorship data platform to connect audience data to real purchase outcomes. Through a combination of fan data and purchase, social, and streaming data,
FanAI's technology improves sponsorship and digital media impact across the sports & entertainment industries. Having access to bottom-of-funnel sponsorship metrics enables brands to make more informed and strategic decisions for their marketing spend which further enables them to engage with the right customers at the right time.
FanAI works with brands, agencies, and rights-holders and has raised over $12 million in funding, with a recent series A round led by Japanese conglomerate Marubeni Corporation.