News
ReKTGlobal Adds Tennis Star Taylor Fritz to Investor Court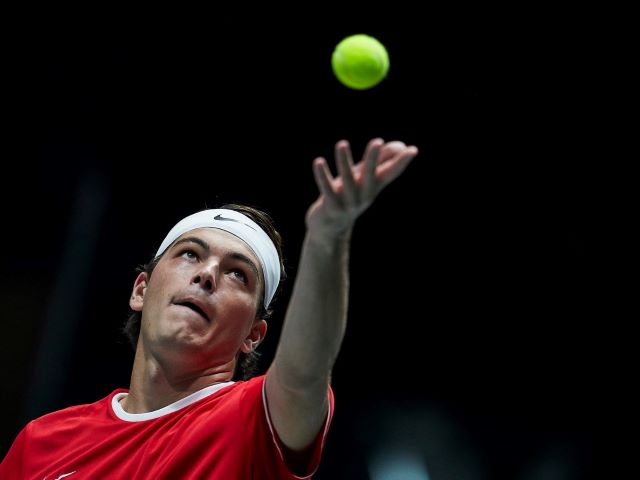 ---
ReKTGlobal continues to crank up the celebrity factor, as the parent company of Rogue and the London Royal Ravens announced the addition of 22-year-old American tennis prodigy Taylor Fritz to its team of investors.
Fritz becomes the third pro-traditional sports athlete to join the ReKTGlobal team over the past six months, teaming up with Washington Redskins Landon Collins and the NBA's Rudy Gobert, along with EDM staplces Steve Aoki and DJ Nicky Romero, the Billboard Award-winning Imagine Dragons, and Latin music producer Tainy.
"As the first tennis pro and youngest investor to date, I'm really excited to join the ReKTGlobal team," said Fritz. "It's a dream come true to invest in this fast-growing esports organization and follow my passion for competitive gaming. As the esports industry continues to blow up and go mainstream, I'm looking forward to collaborating with the team and making magic happen. Livestreaming with the Rogue squad and DrLupo will be a fun bonus too."
According to the announcement, as part of the ReKTGlobal investment team, Fritz brings years of personal gaming experience to the table and will support the growth and continued global expansion of ReKTGlobal, Rogue, and the London Royal Ravens.
"Taylor Fritz is a rising star, both in tennis and esports," boasted Amish Shah, Founder and Chairman of ReKTGlobal. "In addition to his role as our latest investor, Taylor is an avid gamer who takes his PlayStation on the road so that when he has downtime or is in need of a release, he can jump on the sticks and play Fortnite and Call of Duty. He truly knows his stuff when it comes to the esports industry, teams, and players so we're very excited to welcome him to the ReKTGlobal family."
In 2015, Fritz played his first Association of Tennis Professionals (ATP) Tour tournament at Nottingham, where he received a wild card and won his first ATP match. He turned pro after winning the Junior U.S. Open and rose from the 600s into the Top 250 of the ATP rankings by, at just 17 years old, becoming the 9th player to win multiple Challenger Tour titles. Fritz won his first ATP Tour title at the 2019 Eastbourne International tournament, rose to a career-high ranking of #25 in the world, and made his Davis Cup debut representing Team USA.