News
Riot Lists Spotify as Partner in New Deal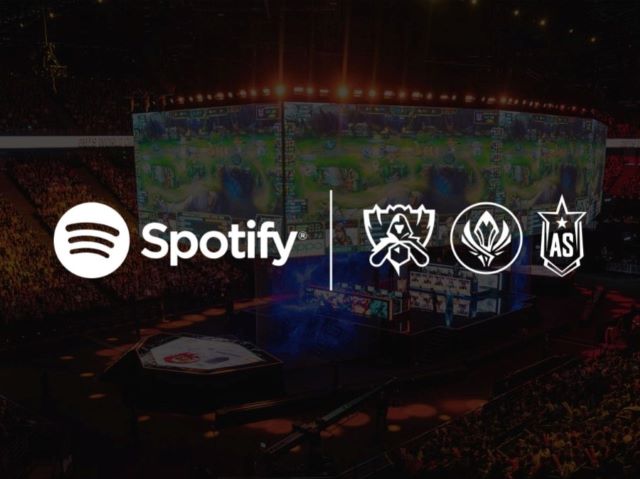 ---
Riot Games continues to crank up the volume on the audio portion of the business this time cementing a partnership with Spotify to make the platform the exclusive audio streaming partner of League of Legends Esports in a multi-year partnership. The deal will focus on three of League of Legends' biggest events, the Mid-Season Invitational, the All-Star Event, and the World Championship.
"Music and story-telling have become an intrinsic part of our sport and game, so we are excited to partner with Spotify to provide our fans with another platform where they can enjoy a new manifestation of League of Legends esports," said Naz Aletaha, Head of Global Esports Partnerships at Riot Games. "Powered by our shared commitment to innovation, this partnership with Spotify further unlocks our ability to merge sports, technology, and music to create unforgettable entertainment experiences and content."
Last week, Riot Games unveiled a new partnership with Universal Music Publishing Group for the upcoming 2020 League of Legends World Championship, which will see six new songs made for the event, courtesy of an esports-themed music cam that saw 14 Universal Music Group artists attend to create six new songs for the World Championship in July.
With the deal, Spotify will launch a new music hub focused on LoL Esports that includes playlist and helps develop podcast series that cover its leagues in addition to producing a behind-the-scenes look at developing this year's Worlds Anthem.
"Our partnership with Riot Games will create a first-of-its-kind audio universe for the millions of Spotify and League of Legends fans across the globe," said Spotify's June Sauvaget, per Dexerto. "As the exclusive—and first-ever—global audio service partner for League of Legends Esports, we plan to create the best possible audio streaming experience for our users, making discovering both music and podcasts easier than ever before."