News
UMV gets War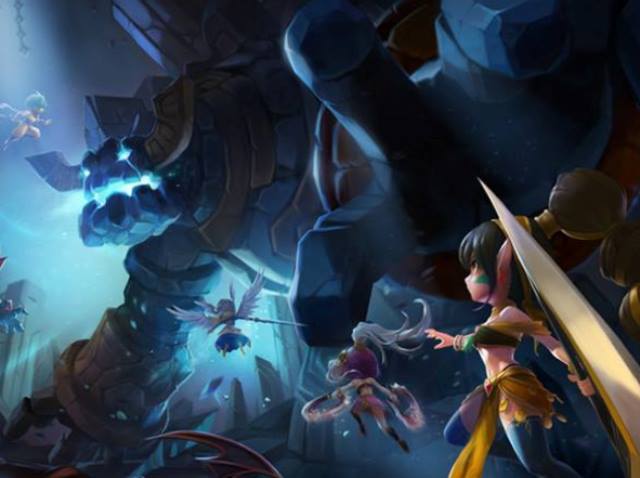 ---
Mobile games publisher and developer Com2us is teaming with esports events production company Ultimate Media Ventures to host the Summoners War World Arena Championship Americas Cup, described as a new live gaming experience inspired by Korean mobile RPG title.
The event will take place on Sept. 8 at the Los Angeles Waterfront in San Pedro, in a move to "bring the magical game universe to life featuring live gaming, music, food, cosplay and more as top players battle for their spot in the upcoming Summoners War World Finals."
In celebration of the game's fourth anniversary, the Summoners War World Arena will pit the topplayers from Canada, North America and Latin America with fans able to partake in tournaments, amusement park rides, cosplay competitions, meet and greets with leading influencers, award-winning cuisine from local food trucks and live musical performances. Fans outside of Los Angeles can also tune into the Summoners War action in real time via live stream on the official Com2us Twitch and YouTube channels.
"With more than 90 million downloads worldwide, Summoners War continues to grow and attract new fans on a massive scale as we observe the game's fourth anniversary," said Casey Lee, CEO of Com2us USA. "Partnering with Ultimate Media Ventures for this year's World Arena Championship Americas Cup will further solidify Summoners War as a global brand committed to its passionate fan base. We're proud to work alongside a dedicated partner that understands our gaming community and can deliver an unprecedented fan experience to a diverse audience."
To qualify for the Americas Cup, 16 players, also known as "Summoners," have been selected based on their scores from the World Arena Season 5 and last year's finalists from New York and Los Angeles to compete on July 14 in a twelve-round online tournament that will be live streamed on Twitch and YouTube. Only the top four Summoners will advance to the Semi Finals and Finals at Americas Cup in September, where the first and second place winners will earn their spot in the World Finals in Seoul on October 13against finalists from the Asia Cup and Europe Cup for a grand prize of $110,000.
"Since launch over 4 years ago, the incredible growth of Summoners War is primarily attributable to the strength of its community," said Chris Mann, President of Ultimate Media Ventures. "Working with Com2us, our mission is to translate the experience beyond the screen into a memorable fan event that will mark an important milestone for the Summoners War brand. SWC provides the opportunity to connect and share our passion for gaming and esports by getting to know the people behind their Summoners and celebrate the Com2us community. Our team is looking forward to revealing more details for the event later this summer."