Brand Activation
Call of Duty League Snipes Twitter & U.S. Army as Newest Partners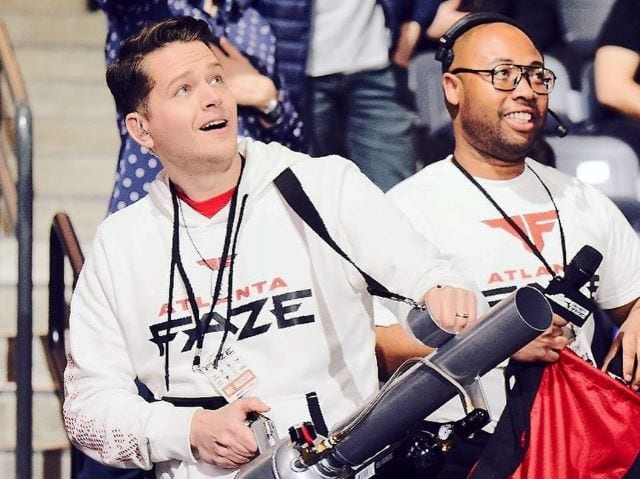 ---
The Call of Duty League recruited new partnerships with Twitter and the U.S. Army for its inaugural season. The multi-year with Twitter sees the platform serve as the source for Call of Duty League highlights and community engagement throughout the next three seasons.
Call of Duty League will also leverage Twitter's conversational products for fan predictions & cheering, along with their recently launched Topics and Lists functionality. Twitter and Call of Duty League have also launched team hashtag emojis for the entire League, allowing fans to share their fandom across the platform.
"The Call of Duty community has been one of the largest gaming communities on Twitter, and we are thrilled to be partnering with Activision Blizzard to continue to support this vibrant community," says Rishi Chadha, Global Head of Gaming Content Partnerships. "In 2019 alone, Call of Duty Esports had 3 of the Top 10 most talked about esports events in the world, and this long-term partnership shows our commitment to the continued success of Call of Duty Esports."
The deal with the U.S. Army will see the military brand activate at multiple levels of Call of Duty Esports, including Call of Duty League and Call of Duty Challengers in a one-year deal. In the Call of Duty League, U.S. Army will be featured in League broadcasts throughout the season as the sponsor of a special segment dubbed "Tactical Play," in which on-air analysts review key highlights from League matches. At select League events, U.S. Army will offer fans walk-up and play opportunities, adding to the multitude of ways fans in attendance can experience Call of Duty.
Additionally, the U.S. Army Esports Team will participate in Call of Duty Challengers LAN competition. The team is composed of active duty soldiers who represent the U.S. Army in competitive and amateur esports competition throughout the United States. Members of the U.S. Army Esports team participate in multiple streamed events with some of the industry's more popular streamers. U.S. Army will also be the presenting sponsor of a forthcoming collegiate duos competition tournament series.
"We have seen excitement for the new Call of Duty League grow since the season kicked off in January 2020, and we couldn't be prouder to announce additional partners for the future vision of Call of Duty esports," said Josh Cella, Head of Global Partnerships, Activision Blizzard Esports. "Each of these brands will help deliver fresh content and experiences to our global audience as the best players in the world compete to win the first Call of Duty League Championship."