Brand Activation
Chicago Huntsmen Warm to Zippo Deal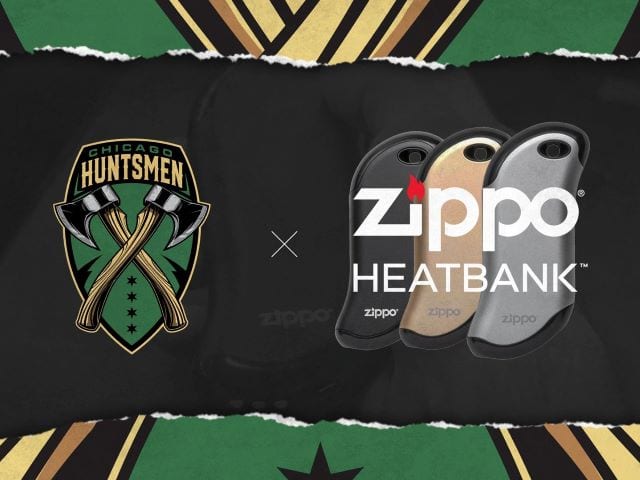 ---
Zippo signed on as a major sponsor for NRG's Chicago Huntsmen Call of Duty League team.
"We're super excited to continue our relationship with Zippo," said Brett Lautenbach, President at NRG. "We saw great success working with them on NRG and look forward to introducing them to the HUNTSMEN and CDL Fanbase!"
To celebrate the team's inaugural year, Zippo will release a new collection of Zippo x NRG Chicago Huntsmen HeatBank 9s Rechargeable Hand Warmers, with the merch drop landing later this season. Because the HeatBank 9s also doubles as a portable charger, powering mobile devices such as headsets, gaming controllers, phones, and portable game devices, gamers can power products while priming their hands.
"We are thrilled to continue our partnership with NRG in 2020 and take Zippo's commitment to esports to the next level by building on the excitement, exclusive content, and success we had in our recent pairing with NRG's Apex Legends team," added William Kolasa, Senior Director of Integrated Marketing Communications at Zippo.