News
Comcast Spectacor and SK Telecom Unveil T1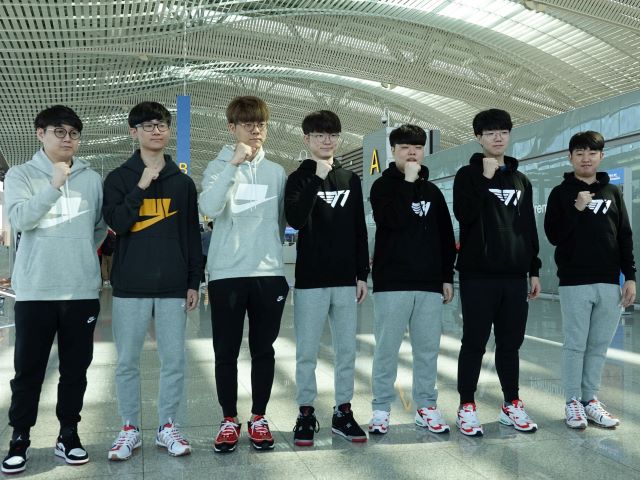 ---
Comcast Spectacor and SK Telecom formally opened the doors to T1 Entertainment & Sports, a new global esports joint venture that was announced in February 2019. Joe Marsh was named CEO,where he will oversee global operations based in Seoul, Philadelphia and Los Angeles.
The joint venture got the regulatory greenlight for a portfolio that includes the SK Telecom T1 League of Legends Champions Korea (LCK) team. In addition, T1 owns and operates teams that compete in titles such as Fortnite, Dota 2, PlayerUnknown's Battlegrounds, Super Smash Bros., Hearthstone and Apex Legends.
"The launch of T1 marks an exciting moment for Comcast Spectacor and our partners at SK Telecom," said Dave Scott, Chairman and CEO, Comcast Spectacor. "T1 immediately becomes one of the premier esports organizations in the world, and we are looking forward to strengthening its presence in this dynamic space as we move forward."
New CEO Marsh most recently served as Chief Business Officer for Comcast's Spectacor Gaming division and the Philadelphia Fusion Overwatch League squad. John Kim, founder of Akshon Media and former CEO of Meta Gaming in Seoul, will become Chief Operating Officer.
"I'm honored to lead T1 as we enter into a promising chapter of growth," said Joe Marsh, CEO, T1. "SK Telecom T1 has a rich history of success and we will build on those successes and celebrate new victories as we expand into new markets. Our portfolio of world-class teams spans the globe, creating more opportunities for our fans to celebrate T1's gaming culture, content, and players."