News
Dignitas Adds $30M, Forms New Meta Entertainment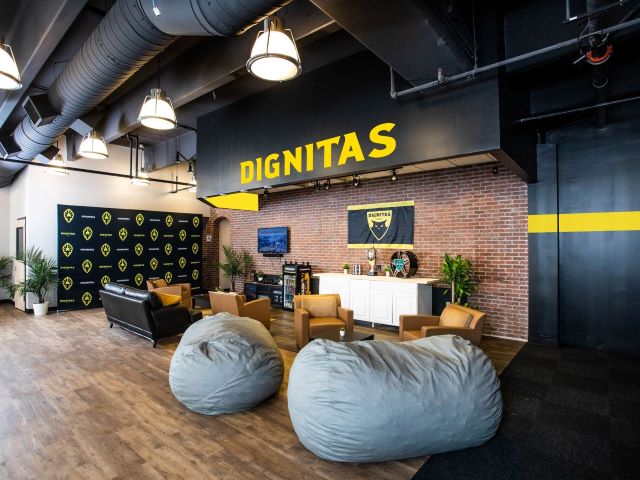 ---
Dignitas raised $30 million in Series A Preferred Stock as it closes its previously announced merger with Clutch Gaming and to provide expansion capital. The round was led by Dignitas' controlling shareholders Harris Blitzer Sports & Entertainment and Fertitta Entertainment, and included new institutional investors Susquehanna Private Equity Investments and global hospitality company Delaware North.
With the moves, Dignitas has now formed a new parent company, New Meta Entertainment operating in three primary verticals: esports teams, content and marketing, and investments. Michael Prindiville has been named the CEO of New Meta Entertainment.
NME operates three complementary and integrated businesses, including: esports teams, a content and marketing business and an investment arm:
Esports Teams: Multiple professional teams across popular gaming titles will compete under the Dignitas banner.  In addition to Clutch Gaming's LCS and Academy Team, Dignitas esports teams compete in Counter-Strike: Global Offensive, Super Smash Bros., Rocket League, SMITE and Clash Royale.
Content and Marketing: A new content and marketing business that works with influencers across gaming, sports, music and pop culture to develop their talent, produce ground-breaking video, audio and experiential projects, and monetize their brands at scale.
Investment Arm: An investment business providing growth capital to companies in the digital sports and entertainment ecosystem. U.GG, a burgeoning League of Legend's coaching platform incubated through the HBSE-owned Sixers Innovation Lab, was NME's first investment in the technology startup space.
"NME's shareholders provide a strong competitive advantage given their success in operating professional sports teams and entertainment assets," said Prindiville. "NME will be an industry innovator, and will operate at the intersection of esports, media, technology and entertainment. Our shareholders embrace the vast potential of esports, gaming and digital entertainment, and we will be leveraging their resources, relationships and brand insights to grow the NME and Dignitas brands."