News
DreamHack Recruits CSL for Collegiate Contests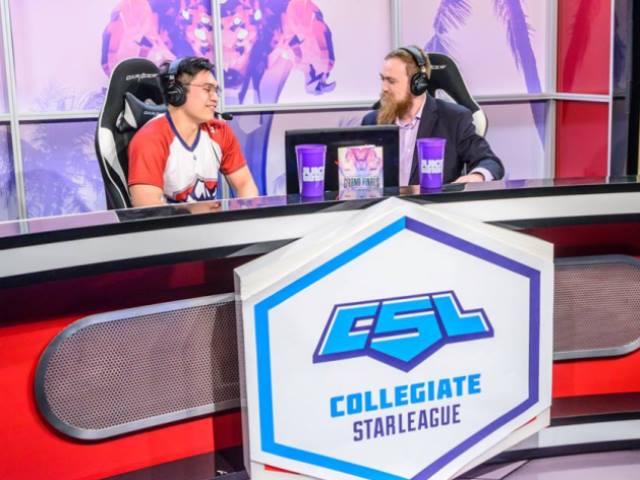 ---
DreamHack is turning toward a familiar face to handle its collegiate esports competitions, naming Collegiate StarLeague as the Official and Exclusive Collegiate Esports Provider for all DreamHack North America events over the next two years. Running at DreamHack events throughout North America, the new CSL-hosted tournaments will feature a slate of variety of competitive titles:  from League of Legends and Magic: The Gathering, to Gears 5. The first event with CSL will take place at DreamHack Anaheim from Feb. 21-23.
"DreamHack has a long history of producing incredible esports and gaming events," said Collegiate StarLeague CEO Wim Stocks. "This partnership will allow us to give an incredible opportunity for collegiate players to compete on the same stage and in the same spotlight as the most elite players in esports. Our primary goal at CSL is to develop the very best competitive opportunities for collegiate teams and players, and this deal allows us to accomplish exactly that."
For each event, Collegiate StarLeague will provide a $10,000 scholarship prize pool, travel stipends for each player, and will work with CSL Campus Gaming Ambassadors to promote the organization. DreamHack will produce the events, as well as provide broadcast talent, stage setups and additional marketing support. CSL will run any and all collegiate-based gaming activations at North American DreamHack events.
 "We are so happy to have Collegiate StarLeague as a new partner for collegiate gaming," said DreamHack Co-CEO Marcus Lindmark. "Collaborating with tomorrow's gamers at the university level is important to us on a community level, as well as on a business level. These students are the future of this industry — this new collaboration will ensure that we're taking these tournaments to the next level."