Brand Activation
LCS to Open Season with Mastercard and GreenPark Deals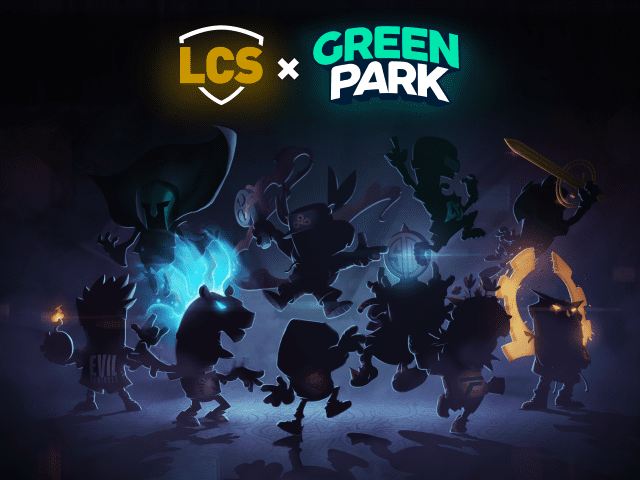 ---
Riot is gearing up for the new LCS season with two new deals: a renewal with Mastercard and a new partnership with GreenPark Sports.
On the Mastercard front, the partnerships will see the LCS launch a Mastercard-powered LCS Player of the Week (POTW) Award, to be broadcast Monday nights after the new Monday Night League games, presented as a custom commemorative statue with a 3D model of the player, and fans who predict the POTW on Mastercard's social channel will have a chance to receive the same trophy as their winning pick.
Meanwhile, the LCS is also partnering with GreenPark Sports to launch an all-new gaming platform – featuring LCS pros and teams – that "allows fans to show off their passion for their teams, compete with each other, and win prizes."
"LCS fans represent the future of fandom. They are social, competitive, and seek immersive opportunities that allow them to put their passion and knowledge against other fans," said Matt Archambault, Head of Partnerships and Business Development, LCS. "When GreenPark Sports shared their vision for creating a fan-forward gaming platform, we knew it would add value to the audience experience and wanted to help bring it to fruition."
The partnership will also allow GreenPark Sports and LCS to collaborate with shared creative, licensing, and data resources.
"The esports industry is primed for a massive amount of innovation around the fan experience, whether it's live-game visualizations, greater community connectivity, head-to-head outcome predictions, or digital-to-doorstep reward mechanisms," said Ken Martin, CEO, GreenPark Sports. "LCS knows how to engage the most passionate esports fans and empower their excitement for top League of Legends professional play. This partnership forms an important pillar in our ecosystem of the leagues and games that fans care about the most."