News
EA & FIFA Kick Off FIFA 20 Global Series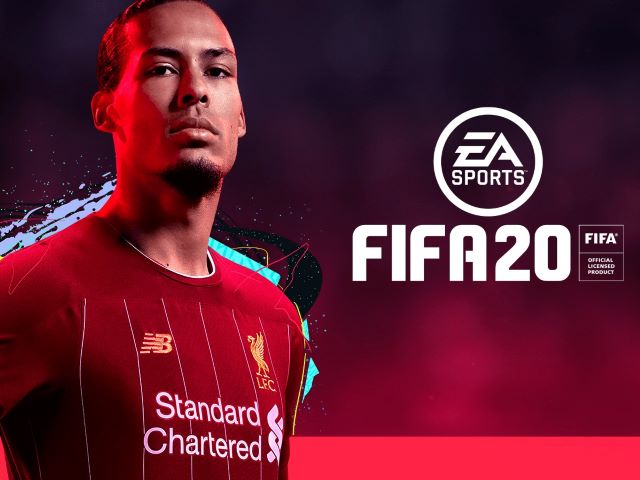 ---
Electronic Arts and FIFA rolled out plans for the launch of the EA SPORTS FIFA 20 Global Series on The Road to the FIFA eWorld Cup where millions will compete in the nine-month competition that offer a prize pool topping $3 million.
"The EA SPORTS FIFA 20 Global Series is the most inclusive esports competition on the planet," said FIFA Competitive Gaming Commissioner Brent Koning. "Anyone can become a superstar and the opportunity to do so has accelerated with the more than 20 official league partners now in the mix. This connection to global sport drives viewer intrigue, and that positions us well for surpassing last year's 800 million minutes of EA SPORTS FIFA 19 Global Series content watched."
The series continues to expand as more than 20 of the world's top football leagues will run local events for residents of each nation. League partners include the Premier League, Australian A-League, Austrian Bundesliga, Bundesliga, Danish Superliga, LaLiga, LFP, Maltese Premier League, Norwegian Elite Serien, Polish Ekstraklasa, Saudi Professional League, Ukrainian Premier League and more. The UEFA eChampions League also returns as EA SPORTS FIFA 20 Global Series stars will represent the top clubs in the world.
Former U.S. Men's National Team player Jimmy Conrad, current EA SPORTS FIFA competitor and content creator Mike Labelle, and notable esports commentator and host Dan Gaskin will be on hand to offer a comprehensive overview of the EA SPORTS FIFA 20 Global Series.
Players can compete and watch via:  
The Road to the FIFA eWorld Cup: To qualify for the FIFA eWorld Cup 2020, competitors must earn enough EA Sports FIFA 20 Global Ranking Points to qualify for one of the 128 (64 per platform) seats at the EA SPORTS FIFA 20 Global Series Playoffs. Competitors earn points through their performances at marquee live events, which players can qualify through their online performance. Then, the top 16 ranked players each on PlayStation 4 and Xbox One will advance to the FIFA eWorld Cup where an EA SPORTS FIFA 20 World Champion will be crowned.
FUT Champions Cups: There are six FUT Champions Cups throughout the season with the first taking place on November 8. FUT Champions Cups are EA Majors, largescale global live events that feature an open qualification format. All competitors have the same path towards FUT Champions Cup glory, and that journey starts first through online competition.
FIFA eNations Cup: All eligible nations will be able to create a national team in order to take part in the qualification and offer players more opportunities to participate via domestic events. The second year of the annual national team competition will feature a 2v2 team format.
FIFA eClub World Cup: An enhanced online qualification over a longer time period year-over-year will provide opportunities for clubs all over the world to qualify for the live event. The format will be unique featuring both 1v1 and 2v2 matchups.