News
ESL Collegiate Inks BIG EAST & WCC Extension Deals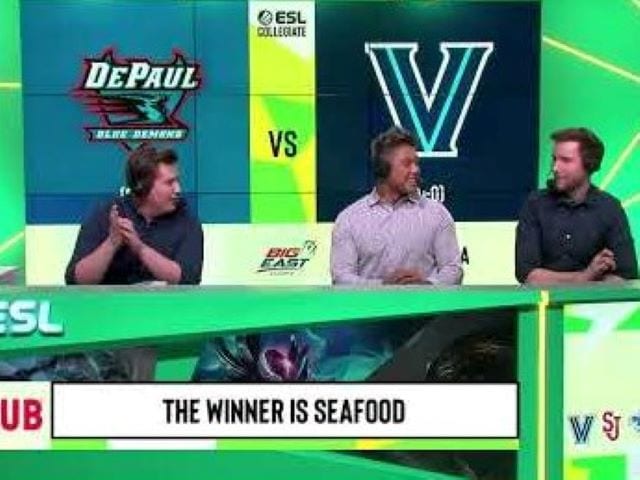 ---
ESL is shoring up the ESL Collegiate, locking in a three-year agreement with the BIG EAST Conference while extending its partnership with the West Coast Conference for the Spring 2020 Season, where participating teams will compete in League of Legends.
"At ESL, we believe collegiate esports is a foundational element of the amateur competitive gaming experience," said Yvette Martinez-Rea, CEO, ESL North America. "We're excited to be working with industry leading partners to help structure the ecosystem and advance the level of support and visibility for gamers on college campuses across the U.S."  
With the BIG EAST deal, the conference will be integrated into each season of ESL Collegiate programming to expand participating schools' broadcasts, create additional on-campus events, and add new game titles to the program. Participating BIG EAST schools include Butler University, DePaul University, Georgetown University, Marquette University, Providence College, Seton Hall, St. John's University, and Villanova University. Competition for League of Legends will kick off on February 22.
"Our institutions have expressed continued interest in esports and our expanded partnership with ESL will allow us to bring more content and more opportunities to them," said Chris Schneider, Senior Associate Commissioner, BIG EAST. "Esports has helped to fuel the collaboration between our institutions and provide a great opportunity to engage with the gaming community on each campus. We're looking forward to the start of the Spring 2020 Season."
The WCC's ESL Collegiate Spring 2020 season will see participating schools the include: Loyola Marymount University, Pepperdine University, University of the Pacific, University of Portland, University of San Diego, and University of San Francisco. The WCC season kicks off on February 16, concluding with the broadcasted playoffs on March 29. 
"ESL Collegiate has given our students a unique opportunity to engage in esports under the WCC umbrella and grow esports experiences on college campuses in alignment with the mission and values of the WCC institutions," said Gloria Nevarez, Commissioner, West Coast Conference. "Leaning on ESL's expertise in the space, we're excited to continue building upon the success of the Fall season that echoes WCC's ethic of excellence and innovation."