News
FACEIT Unearths Quake Pro League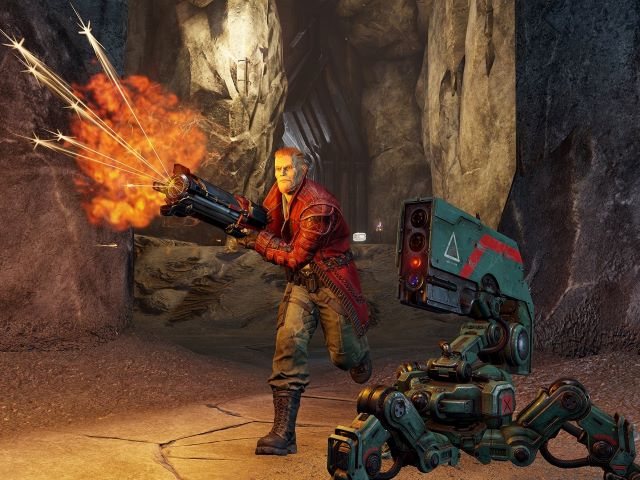 ---
FACEIT announced plans to operate a brand new Quake Pro League that will span August 2019-August 2020 from the FACEIT Studio in London. The Quake Pro League kicks off at QuakeCon 2019 and will see 20 pre-selected players face off in a year-long linear tournament structure.
The Quake Pro League kicks off at QuakeCon 2019 and runs until QuakeCon 2020 and the world's top players, with 10 from NA/SA and 10 from EU/CIS, competing at QuakeCon 2019 to earn their Global Ranking via a new competitive mode, Timelimit Duel. Following QuakeCon 2019, the first league games on FACEIT will start in August with weekly online studio broadcasts every Sunday. Offline Major and Minor events will occur during November 2019; February 2020; May 2020; and conclude at Quakecon 2020.
"Quake is part of the bedrock of FACEIT. All Founders of the company were heavily involved in the Quake III competitive scene, and it's the title that first ignited our passion for esports," said Michele Attisani, Co-Founder & CBO of FACEIT. "Competitive Quake birthed one of the very first online esports communities, and we're thrilled to be a part of this groundbreaking new league and to help shape the future of this iconic esport. We have huge plans for the broadcast from our innovative studio in London and we can't wait to bring fans around the world a whole year of exhilarating Quake competition."
Meanwhile, weekly online competitions on FACEIT, in parallel to the Quake Pro League are open to all players in NA, SA, EU, and CIS. The top four highest-ranked Challengers (2 from NA/SA and 2 from EU/CIS) in a stage will also be flown to offline events.