News
G2 Esports Lands $17.3 Million Funding Round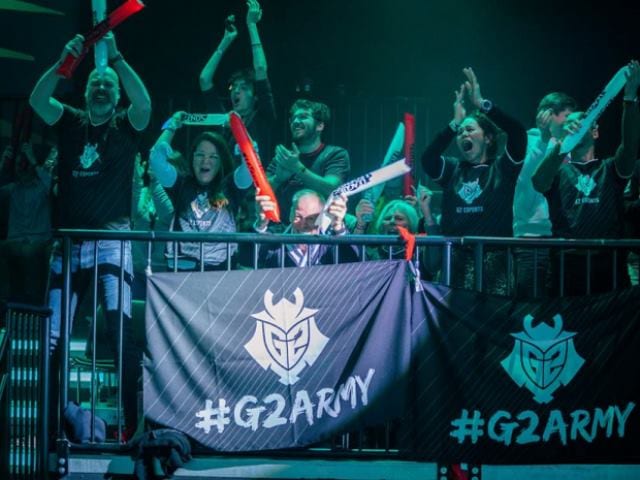 ---
G2 Esports locked in a $17.3 million funding round that includes participation from prominent New York investors and a slate of global tech moguls.
Joining the lineup are investors such as  Seal Rock Partners, Inner Circle Ventures, Al Tylis and Dan Gilbert, who join Parkwood Corporation and Everblue Management to lead the round. Alongside this group, G2 also includes tech and sports entrepreneurs including Yext Co-Founder and President, Brian Distelburger; Doodle Founder, Myke Naef; and Topgolf Media President, YuChiang Cheng; among others.
"The backing from this distinguished group of business leaders is a testament to the future growth of this organization," said G2 Esports CEO Carlos "ocelote" Rodriguez. "After an incredibly successful 2018 where we positioned ourselves as one of the leading entertainment assets in esports, G2 is doubling down on international growth, and continuing our investment in world-class content creation. We have partnered with the right investors, who have a deep understanding of a variety of entertainment industries, and significant experience in scaling successful companies and brands."
The new capital will be used to accelerate global expansion, fund franchise fees, and continue to invest in world-class business and content operations. Backed by a veteran global investor group, this funding brings significant resources and diverse experiences to strategically develop G2 Esports.
"G2 Esports is well-positioned for exponential growth as it commits to seeing the advancement of LEC and the esports industry as a whole," Yext Co-Founder and President, Brian Distelburger, commented. "We believe in the founding team and are thrilled to be a part of G2 Esports' continued momentum and international expansion."