News
Le Mans Esports Series Adds Gas to Season Two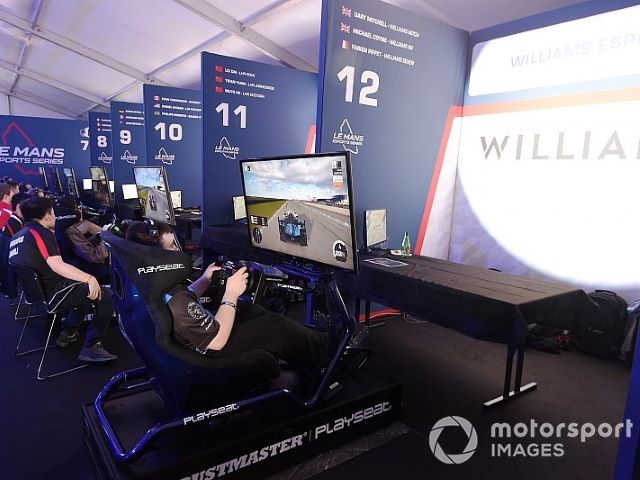 ---
The Le Mans Esports Series will return for season two, dangling an increased total prize fund of $200,000 for contenders.  The series, a joint venture between the Automobile Club de l'Ouest, FIA World Endurance Championship and Motorsport Network, drew over 215,000 live viewers and 6.4 million social media impressions at last season's "Super Final" at the 24 Hours of Le Mans in June 2019.
The new season will feature both a "Pro" Team qualification championship and a "Pro-Am" championship for individuals to earn their place on the grid in June 2020 for the Super Final. The season's racing will continue to take place on Forza Motorsport 7, available on PC and Xbox One.
"After a positive start to the Le Mans Esports Series, and an excellent Super Final at the 24 Hours of Le Mans in June this year, we are all looking forward to the start of Season 2," said Gerard Neveu, FIA WEC CEO. "We are passionate about bringing motorsport, and especially endurance racing, to life for both our competitors and viewing audiences.  We believe that the innovative and exciting new format, the increased prize fund and, of course, another Super Final at one of the world's biggest motorsport events will take esports to the next level."
The season-ending Super Final is poised to be the largest ever professional racing esports LAN event held at a race track, with over 50 drivers participating in person from Circuit de la Sarthe. The whole event, plus the Pro Qualification Series will be broadcast live across YouTube, Facebook and Twitch TV.
"The second season of what is undoubtedly the most prestigious motorsports esports series on the calendar is something we at Motorsport Network are proud to be leading," said Motorsport Network's Stephen Hood. "The opening season was a huge success and we cannot wait to welcome the community into what we think will be an even more exciting journey to Le Mans"