News
Overwatch League officially captures objectives: Atlanta, Guangzhou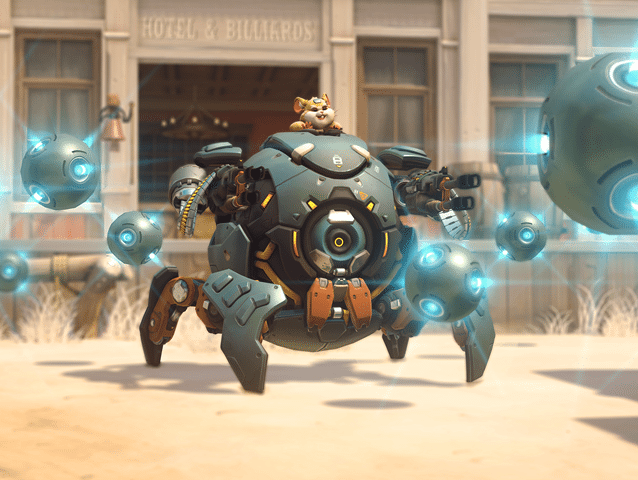 ---
The Overwatch League made it official, signing its first two expansion teams as the organization heads to season two with Atlanta and Guangzhou, China becoming the next cities to enter the fray.
The news was had been expected, with the Atlanta franchise being backed by Cox Enterprises, which partnered with Province, Inc. to form Atlanta Esports Ventures. The Guangzhou, China team will be supported by the Nenking Group, a financial and entertainment conglomerate, and owner of the Guangzhou Long Lions of the Chinese Basketball Association.
"After thrilling fans with an amazing Grand Finals at the Barclays Center, we're excited to follow that up by expanding the Overwatch League next season," said Pete Vlastelica, president and CEO of Activision Blizzard Esports Leagues. "We're pleased to add the Atlanta and Guangzhou teams to the ownership group, and we look forward to bringing the league to even more fans across both regions in 2019."
Further details about official names, marks, and rosters for Atlanta and Guangzhou will be announced soon by each team in conjunction with the Overwatch League. Information about other new Overwatch League teams and the 2019 season schedule will be released at a later date.
"We know Atlanta and Guangzhou have deeply engaged fan communities and we can't wait to unveil their teams," said Nate Nanzer, commissioner of the Overwatch League. "As the league continues to grow, we're looking forward to seeing more talented pros in action as more roster spots open up."
Nanzer and Vlastelica had previously stated that the group would likely be eyeing six new teams in the off-season, with a focus on non-US markets.
"The esports phenomenon is only getting bigger and the Overwatch League is at the center of the excitement," said Dallas Clement, chief financial officer of Cox Enterprises. "Atlanta has some of the most passionate fans in the world—and now, we get to bring this energy to the Overwatch League. We are thrilled to help lead the evolution of esports by building a team in our hometown."
The 2017–2018 Overwatch League season wraps up with the All-Star Weekend on Aug.25–26 at Blizzard Arena Los Angeles in Burbank, California.