News
Overwatch League Serves up Justice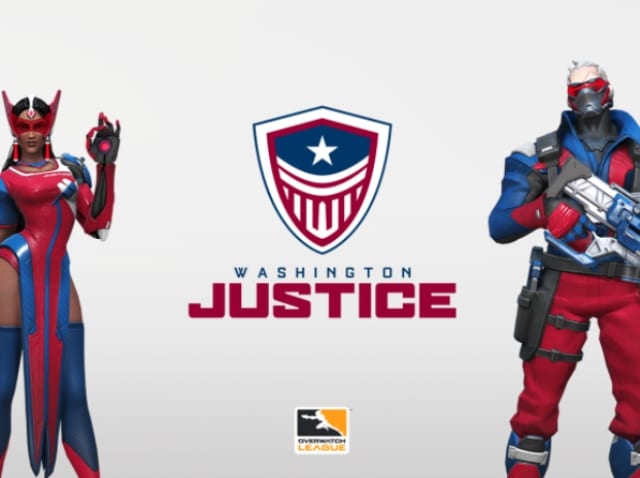 ---
The final expansion team for Overwatch League revealed its branding monikers, as Washington Esports Ventures, led by Mark Ein, announced the official name and identity for the Washington, DC expansion team. The squad will be known as the Washington Justice, flagged by the official team colors of red, white, and blue.
"Justice is a universal value and the perfect name for a franchise that we hope will inspire and unite both our Washington area community and fans around the globe," said Mr. Ein. "There is no region in the world that attracts more people to serve the cause of justice in government, philanthropy, academia, military service, and the private sector than Washington. In fact, DC's official city motto is 'Justitia Omnibus,' which translates to 'Justice for All.' As a team representing the broader DMV region, it was important that our team identity reflects a value that unifies all of our community members, representing the full diversity of backgrounds and beliefs."
The logo is composed of a shield banded in red and white stripes with the bottom of the shield forming a subtle "W" in tribute to the region, centered on the Washington Monument. The Washington Justice's marketing territory spans the entire thriving Capital Region from Baltimore to Richmond.
Over the course of the season, the team intends to host a number of local activities as part of team owner Mark Ein's and Washington Esports Ventures' commitment to the region.