News
Shocked Esports Community Seeks Unity Following Jacksonville Shootings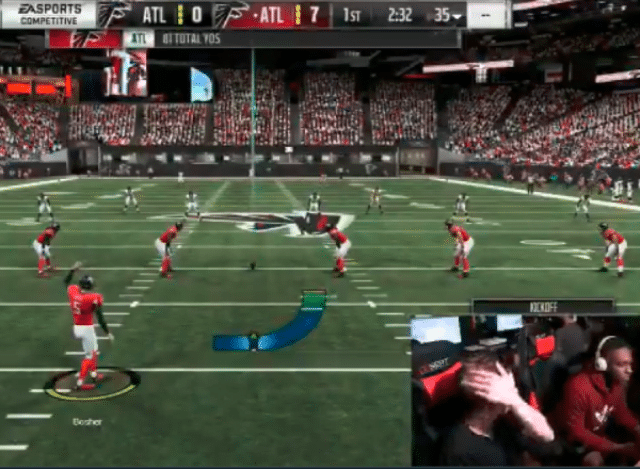 ---
The esports community was quick to rally together to support victims from Sunday's shooting in Jacksonville, which claimed the lives of four people and at least seven wounded after a gunman opened fire at the Madden Championship Series southeast qualifier before turning the gun on himself. The shooter was reportedly one of the contestants taking part in the tournament.
Multiple clips from the horrific scene emerged as contests were being streamed at the time. CompLexity owner Jason Lake tweeted that Madden player Drini Gjoka had been shot in the thumb while the mother of Bucks Gaming NBA 2K League player Timothy "oLARRY" Anselimo said that her son was shot three times.
Electronic Arts — the digital interactive entertainment company that produces the Madden video game and that sanctioned Sunday's Jacksonville tournament — issued a statement on its Twitter account, writing, "This is a horrible situation, and our deepest sympathies go out to all involved."
Local Overwatch League esports franchise, the Florida Mayhem, wrote that "Florida we stand with you. Gamers we stand with you. The entire Florida Mayhem family is horrified by today's violence and senselessness in Jaxonsville. Our thoughts and compassion are with all of the victims."
"We are saddened by today's tragedy in Jacksonville, Florida. There is no place for this sort of violence. Our deepest condolences go out to those affected by today's events," ESL said in a statement.
"While Evo does not comment on security procedures (for obvious reasons), it's very clear that we need to be more proactive for 2019 and beyond," said EVO founder Joey Cuellar on Twitter." "The amount of undercover law enforcement at Evo was unprecedented, and we will be installing metal detectors for ALL days next year.
"We are deeply saddened to hear of the shooting that took place at a Madden Tournament this afternoon in Jacksonville, Florida," posted Activision Blizzard. "We want to express our condolences to the victims and extend our support to everyone impacted by this tragic event."
"We are heartbroken for the victims of the Jacksonville incident today, and wish to express our condolences to their families, friends, and loved ones," said OpTic Gaming in a statement. "This tragedy is felt by all of us in the gaming community, together we will stand strong in support of each other."
"I am deeply saddened by the shooting that took place at the Madden 19 event today," Echo Fox owner Rick Fox wrote. "Our athlete @Jokeeee_ was competing at the event and is confirmed safe. My prayers are with all of the victims, families and all those affected by today's events. We must stay strong as a community."
"My heart goes out to the family, friends and people affected by the Madden shooting today," said Ninja. "Evil times we live in, just need to out shine that evil with positivity. Love you all."