News
Telemundo Launches First U.S. Spanish-language Esports Channel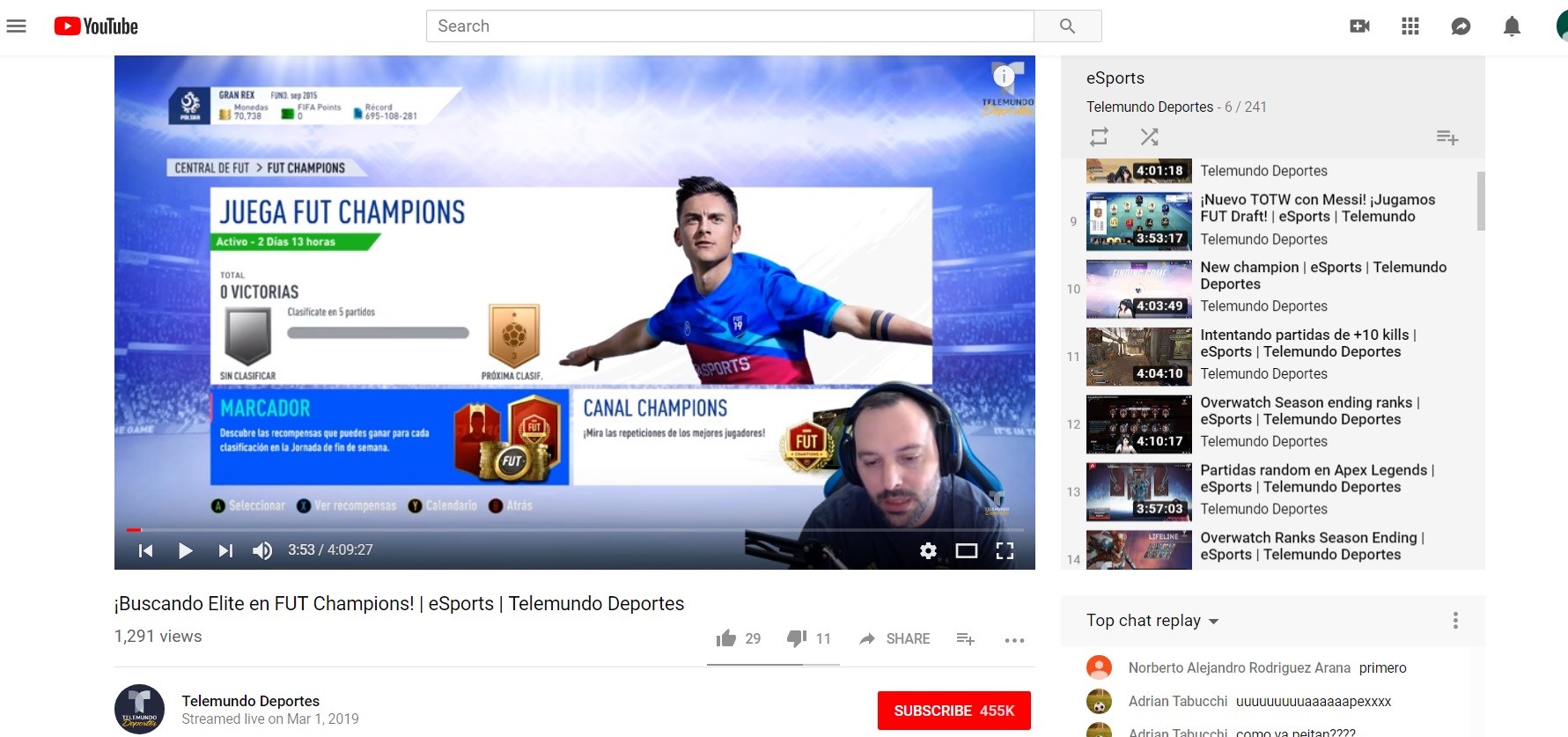 ---
Telemundo Deportes announced plans to launch the first-ever Spanish-language esports channel in the US offering fans more than 2,000 streaming hours of content a year featuring exclusive streamers, short-form content and competitions. The channel is available via livestream on Twitch and YouTube.
The EA Sports FIFA19 Global Series will become the first competition to stream on the Telemundo Deportes esports channel, offering fans exclusive coverage of the entire tournament, including the upcoming events from the Global Series and the Grand Final, with play beginning April 5. The FIFA Global Series will continue through the end of June followed by the exclusive stream of the Grand Final taking place in the summer.
"The launch of Telemundo Deportes esports channel strengthens our leadership position in the esports space and gives us an opportunity to further connect with the Hispanic, multicultural gaming audience," said Eli Velazquez, executive vice president of sports content, NBCUniversal Telemundo Enterprises. "As the U.S. Spanish-language home of FIFA, we are thrilled to bring back the EA Sports FIFA19 Global Series and enhance our presentation of the event with the launch of the new Telemundo Deportes esports channel."
Telemundo Deportes' esports channel is hosted by streamers Sofia Ornelas of Mexico and Juan "El Patan" Sotullo from Argentina. The two streamers present daily content and short-form video, including at least eight hours of livestreaming as they play some of the most popular video games. Ornelas'stream features her playing Overwatch and Fortnite while "El Patan" plays Rocket League and also the EA Sports FIFA 2019 as he competes in the FIFA Global Series.