News
Topgolf Takes Swing at Esports Venues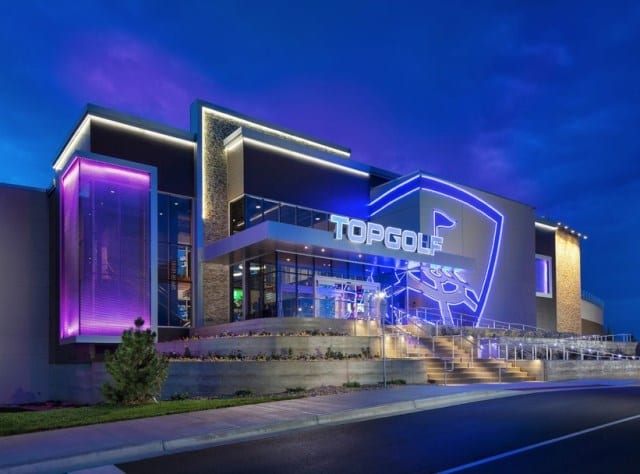 ---
After taking venues by storm with its golf outlets, Topgolf is now honing in on esports, announcing a partnership with TCL to launch esports venues as well with the first TCL esports Lounge set to open at Topgolf Las Vegas in early January, timed with the  2019 Consumer Electronics Show from Jan. 8-11.
The deal will see lounges added to six Topgolf venues that will offer daily esports play, along with the traditional sports viewing areas featuring best-in-quality TCL 4K UHD 6-Series TVs, optimized for individual and group esports gaming and entertainment. Guests can play esports games and participate in special events, coaching sessions, viewing parties and meet pro gamers.
In addition, Topgolf is designing turn-key solutions for esports events to be hosted at all Topgolf venues, offering a network of venues that can host esports events "and make it simple for publishers, teams, brands and leagues to create meaningful experiences at Topgolf."
"Topgolf at our core is about bringing people from all walks of life together through play, competition, music and food to share in meaningful moments," said Topgolf Media President YuChiang Cheng. "In partnership with TCL, we have reached out to a diverse group of gamers of all different backgrounds to give us input to make a welcoming space. Creating an inclusive esports destination, driven by TCL's polished viewing and gaming presentation, will help further a diverse group of people to enjoy esports and feel welcomed."
Topgolf venues in Austin, Charlotte, Houston-Katy; Minneapolis; and Scottsdale will open TCL esports lounges throughout the first quarter of 2019, aligning with major events in local markets such as the NBA All Star Game and Topgolf's WGT/ PGA Tour Golf Events.
"Topgolf is a destination unlike any other and as America's fastest-growing TV brand, TCL is excited to be teaming with one of the fastest-growing sports and entertainment brands in the world to create a new experience for the esports community and Topgolf guests," said TCL North America Senior Vice President Chris Larson. "TCL's award-winning TVs have been praised for delivering premium picture quality and powerful performance, especially by the gaming community, which makes TCL products a worthy addition to homes and Topgolf venues across the country. As such, we're confident that this partnership will be long-lasting and successful for both brands and our customers."