News
Upper Deck Trades Up to Overwatch League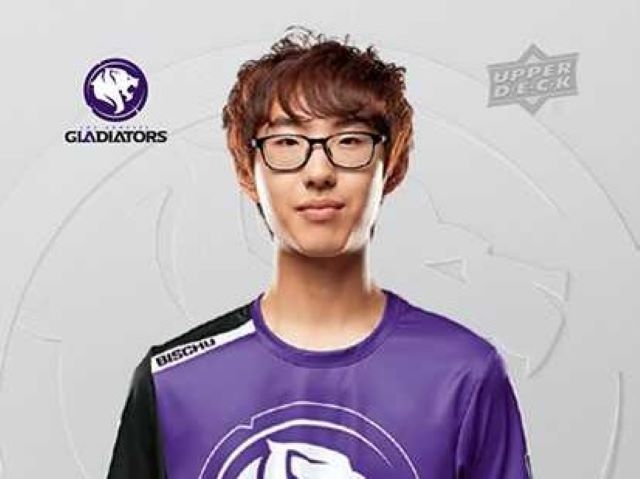 ---
Upper Deck is opening the door to esports, announcing a multi-year deal with the Overwatch League for licensed collectibles that includes the world's first-ever official esports league trading card release as well as stickers, sticker books, prints, posters and memorabilia. The collaboration marks the first venture into esports for Upper Deck.
Overwatch League fans will be able to buy, open, collect, and trade cards with other collectors across the globe via Upper Deck e-Pack, a patent-pending platform that allows fans to easily access trading card packs from anywhere in the world using a smart phone, tablet, or computer.
"We are very excited to collaborate with the Overwatch League for our first esports deal and to deliver new and innovative products to Overwatch League fans everywhere," said Jason Masherah, president of Upper Deck. "This is a great way to celebrate Upper Deck's 30th anniversary, and we look forward to working with the talented team at Activision Blizzard for many years to come."
The first Overwatch League-licensed trading card set will release on June 19, on www.UpperDeckEpack.com and will showcase -favorite players and teams from the league's inaugural season. Collectors can also earn exclusive avatars, relic shadowbox cards featuring match-used equipment, autographed jerseys, multi-player booklet cards, and more.
Attendees at this week's Overwatch League 2019 All-Stars events will get to see preview promo packs of the release, and will have the opportunity to jumpstart their digital collection with two exclusive All-Star themed hero cards available for a limited time via a QR code located in the sample packs.
"Collaborating with Upper Deck allows the Overwatch League to offer fans everywhere the opportunity to collect and trade exclusive cards and collectibles—featuring their favorite teams and players—that can be cherished for years to come," said Daniel Siegel, head of esports licensing at Blizzard Entertainment. "This is an awesome milestone for our companies, and for esports as a whole."