News
Wizards Adds to Magic: The Gathering Esports Spell Book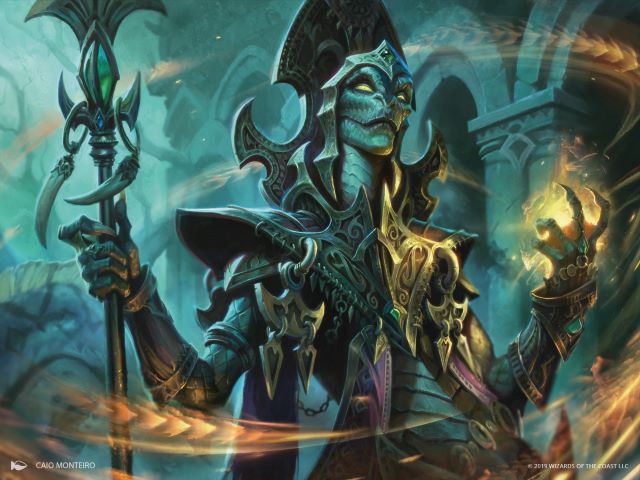 ---
Wizards of the Coast is stepping up its game for Magic: The Gathering esports, announcing that the 2020–2021 season will see "an evolution in the four building blocks of our competitive program that open up more ways for players to qualify, provide high-quality broadcast spectacles, and create a clear path to pro and the World Championship for aspiring competitors."
MTG Arena will serve as the primary platform for marquee broadcasts and other entertainment moments in Magic, including three Mythic Invitationals. "
"We're excited about Magic's competitive future, with more opportunities for more players to reach the highest levels of competition in both tabletop Magic and MTG Arena, and creating awesome viewing experiences for fans to watch the best minds in Magic battle for glory," said Elaine Chase, Vice President of Esports at Wizards of the Coast, Hasbro in announcing the moves.
Magic Tabletop will introduce the Players Tour, a regional tournament system that will increase global play and qualification opportunities, with over $2.5 million in prizes.
Meanwhile, the Magic Pro League will return for 2020–2021 joined by a new Rivals League that will support grassroots talent and provide high-level competitors a clear path to pro. The MPL will showcase the top deck-building strategies and highest-level of competition as players vie to stay atop the rankings, while Rivals will serve as a talent-development league that provides opportunities for new challengers to secure a spot in the next MPL season.
Finally, the Magic World Championship will serve as the culmination of the competitive season and bring together the top players from all platforms and leagues to compete for a chance to call themselves "The Best Magic Player in the World."