News
WSOE Taps Dota 2 for Opening Series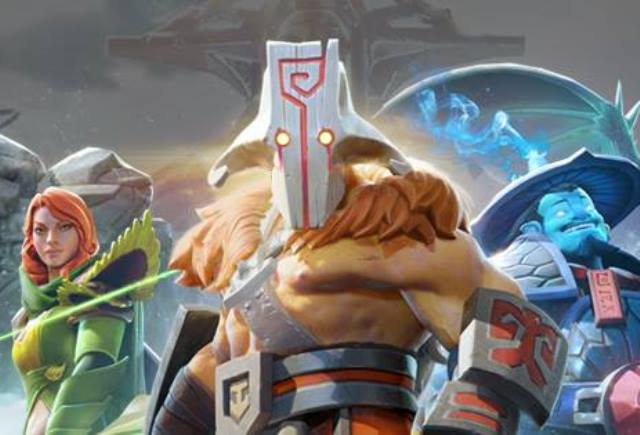 ---
ESP Gaming unveiled its premier plans for the first-ever World Showdown of Esports. The multi-genre esports tournament series will open on Oct. 14-15 with top competitors of Dota 2.
The action can be seen live on twitch.tv/WSOE coming out of the PokerGO Studio in Las Vegas. Competing teams, featuring veteran players and rising stars – including compLexity Gaming, Alliance, Team Serenity, J.Storm, The Final Tribe, Happy Guys, ROOONS, and Pain X – will play for $100,000 in cash prizes.
"Dota 2 is one of the longest-standing competitive gaming titles, and its rich history in esports makes it a perfect fit for the narrative-driven competition of WSOE," said Jeff Liboon, President of ESP Gaming. "The WSOE is an intimate, premium event designed to capture the spirit of competition for fans and players alike. We are excited to present Dota 2 fans a new opportunity to support their favorite teams as they vie to become the first-ever WSOE Champion."
WSOE also revealed that ASUS Republic of Gamers (ROG) will be the official hardware sponsor of the tournament series. ASUS will provide all gaming hardware including G11 Gaming Desktops, ROG Swift PG248Q Gaming Monitors, ROG Strix GL504 Gaming Laptops, ROG Strix Flare Keyboards, ROG Strix Fusion Headsets, ROG Gladius II Origin Gaming Mice, and ROG Scabbard Gaming Mousepads. Fans will also have the opportunity to win top-of-the-line ASUS ROG equipment throughout the series.
"Our partnership with ASUS Republic of Gamers gives us the ability to provide best-in-class gaming devices for our competitors while optimizing the viewing experience for WSOE fans around the world," said Richard Blankenship, Senior Vice President of Business Development at ESP Gaming. "ASUS ROG has been at the forefront of the esports community and we are thrilled to incorporate their high-performance products during our inaugural season."