Brand Activation
AT&T Doubles Down on Esports Plays, Inking New Partnerships with ESL & DreamHack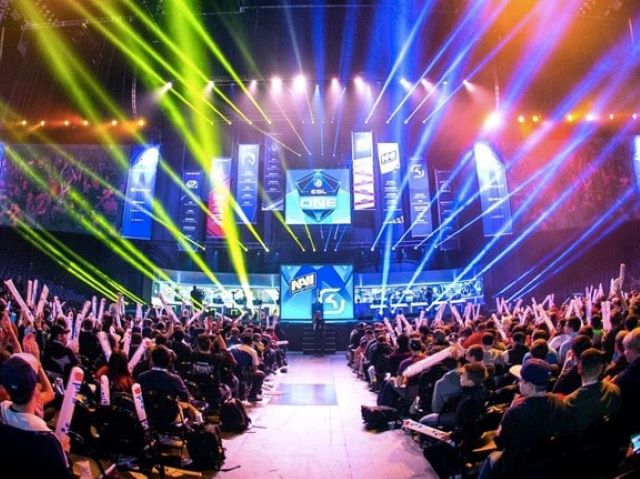 ---
AT&T continues to dive deeper into esports, announcing new agreements with both ESL and DreamHack.
The ESL partnership sees the brand bring new experiences to ESL's marquee North American events, including Intel Extreme Masters (IEM) Chicago and ESL One New York, as well as the expansion to new regions of the ESL Mobile Open presented by AT&T. The deal continues AT&T's designation as the Official Telecommunications Partner for ESL North America, and broadens ESL and AT&T's commitment to making esports accessible and inclusive. The new experiences include:
Best Seats in the House: AT&T will provide a premium viewing area to deliver an enhanced experience for select AT&T customers onsite.
AT&T Signing Session and Fast Pass: Fans will have the opportunity to meet their favorite players in the designated AT&T signing area, while even earning a "fast pass" to beat the meet-and-greet lines.
Fan Early Access: Select AT&T customers can enter the event before the doors open to the public for a sneak peek at the main stage and more.
Event App: Fans can download the event app presented by AT&T at IEM Chicago and ESL One New York to stay up to date on the competition, partner activation schedule, latest event news, and other challenges and activities.
"Our relationship with AT&T has created groundbreaking opportunities that have generated interest in esports beyond the traditional fan," said Paul Brewer, SVP Brand Partnerships, ESL North America. "By expanding it, we'll continue collaborating with AT&T to innovate the space and create the next big thing for both casual and hardcore gamers."
ESL Mobile Open's inaugural Season One attracted more than 135,000 participants and reached an audience of more than 5 million through social media, influencers and live broadcasts. Seasons Two and Three will expand to include all of North America, with live finals at ESL One New York and DreamHack Atlanta.
"We're looking forward to these and even more ways we can use the breadth of AT&T to work with ESL using our retail footprint and digital channels to engage fans and players across the U.S.," said Shiz Suzuki, AVP of Sponsorships & Experiential Marketing, AT&T Communications. "Our ultra-high-speed internet at home and on the go help today's esports and gaming players elevate their game, and these opportunities with ESL give our customers and other esports fans access to some of the most thrilling moments throughout the year."
Meanwhile, the new partnership with DreamHack will see AT&T take on a "key role" in DreamHack's North American events, including the recent CORSAIR DreamHack Masters Dallas in June and the upcoming DreamHack Atlanta in November. AT&T will now serve as a key part of DreamHack Atlanta, which will take place Nov. 15-17 at the Gerogia World Congress Center.
"AT&T is a global leader in telecommunications that is part of more than 100 million customers' lives in the United States. To have them be a part of DreamHack's growth is an opportunity  we are tremendously proud of," said DreamHack Co-CEO Marcus Lindmark. "Everyone is looking forward to this new collaboration — there is so much happening in the esports and digital entertainment industry, and we look forward to growing in this space with AT&T at our side."
In addition to being a festival supporter, AT&T will also be a head sponsor of all DreamHack esports tournaments at DreamHack Atlanta, including the DreamHack Open and DreamHack Fighting Game Championships. They will also give the public a chance to win free passes for the weekend through various competitions and giveaways. On-site at the Georgia World Congress Center, AT&T will have their own booth in the expo and offer AT&T customers access to the "Best seats in the house".
"We are thrilled to be part of these DreamHack events and can't wait to give our customers special access to DreamHack Atlanta ," said Suzuki, assistant vice president of Sponsorships & Experiential Marketing, AT&T Communications .  "Our wireless and AT&T Fiber-powered high-speed internet services can help any  gamer perform at their best   and now we get to be even more a part of the community through this premiere gaming lifestyle festival as we co