Brand Activation
Bud Light Toasts Overwatch League in New Partnership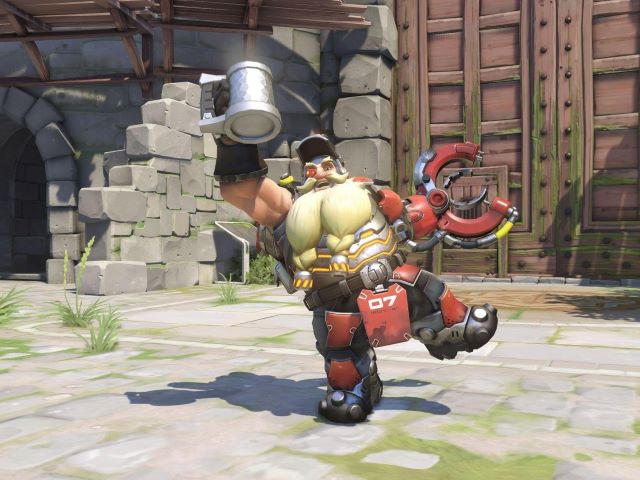 ---
The Overwatch League today tied up deal with AB InBev, making Bud Light the official beer of Overwatch League. The brand will now activate at fan watch parties around the world (excluding China) and will include sponsorship of fan activations when the league hits the road at the Dallas and Atlanta Bud Light Homestand Weekends and the LA Rivalry Weekend. ABI and Bud Light will also be activating at the Overwatch League's 2019 Grand Finals.
Aligning with the Bud Light Homestand Weekends in Dallas and Atlanta, ABC and ESPN2 will program Overwatch League–produced and Bud Light sponsored broadcasts on:
April 27, 8–10 p.m. EDT on ESPN2
July 6, 3–5 p.m. EDT on ABC
July 7, 2–3:30 p.m. EDT on ESPN2
"Partnering with a brand like Bud Light and the AB InBev family of brands allows us to continue to reach fans in new and exciting ways," said Brandon Snow, chief revenue officer of Activision Blizzard Esports Leagues. "We're very happy to be working with a company that finds value in bringing fans together to celebrate the very best in competitive entertainment."
The Overwatch League kicked off its 2019 season in February to a sold-out Blizzard Arena Los Angeles and 13 million global viewers in its opening week, a 30 percent increase in viewership year over year, according to the company.
"Our company has a long history of aligning ourselves with great sports partners and Overwatch League certainly fits that bill," said João Chueiri, SVP of consumer connections marketing at AB InBev. "Bud Light was one of the early adopters of esports with our Bud Light Esports All-Stars program years ago and we are excited to expand our footprint with the premier esports property in Overwatch League. This partnership provides us with an opportunity to engage with a new segment of legal-drinking-age fans and align our brands with one of the most exciting esports properties out there right now."