Brand Activation
Cloud9 Adds Microsoft to Partner Portfolio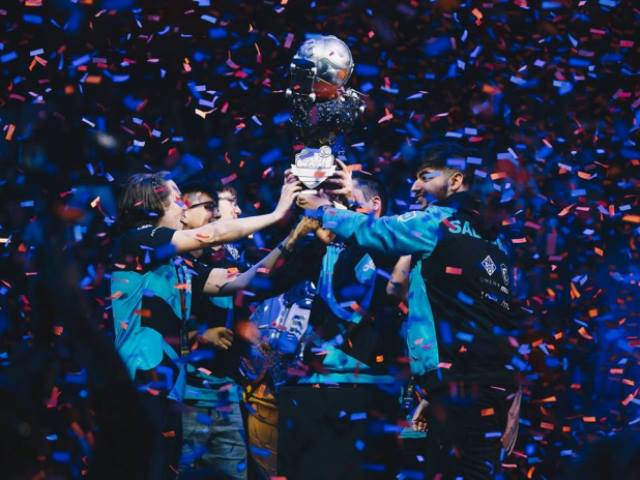 ---
Another day, another deal for Cloud9, which announced a partnership with Microsoft designed to "co-innovate new technologies in esports."  The multi-year agreement will see the two brands l dedicate resources to develop new tools and technologies that will enable Cloud9 players and staff to uncover game-changing insights across a variety of titles in which Cloud9 competes.
"Using a range of Microsoft's commercial and consumer products and services, we will work with Cloud9 to build tools that will help them train more efficiently and determine their best strategies to win." said Mike Downey, Director of Sports Technology at Microsoft. "Pairing the technological expertise of Microsoft with some of the world's best gamers and coaches, we have an opportunity to develop some really innovative technology."
With this agreement, Microsoft becomes an Official Technology Partner and the Official Performance Analytics Partner of all Cloud9 branded teams, including the League of Legends Championship Series (LCS) team and the Counter Strike: Global Offensive team.
"As our organization looks at reaching new heights this year and next, we are incredibly excited to use the power of Microsoft technology to help get us there," said Jack Etienne, Cloud9 CEO and Owner. "At Cloud9, we are all about giving players the tools they need to succeed, and with Microsoft leading the way for us, we're going to have the competitive edge."
The two company say fans can look forward to seeing new stats, more engaging and interactive content, and deeper analysis to better understand their favorite players.
"Teaming the leading technology company with the number one esports organization further elevates our competitive edge for the long term." said Jordan Udko, Cloud9 Executive Vice President of Commercial Partnerships. "The partnership represents the natural evolution of an existing commitment of being a players first organization. Providing our players with best in class support is core to who we are."