Brand Activation
ELEAGUE Upgrades Partnership with CDW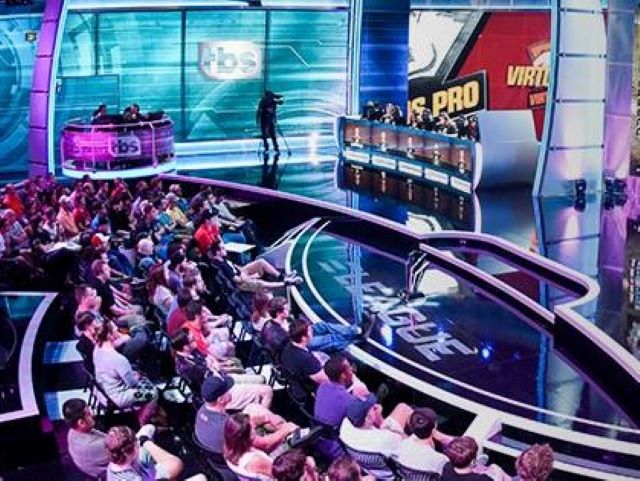 ---
ELEAGUE tied up a partnership with CDW, a provider of technology solutions and services, designed to create enhanced fan experiences across ELEAGUE's properties on television, digital, social and in-arena.
The partnership kicked in for Season 8 of the Rocket League Championship Series and will continue throughout the RLCS competitive calendar and ELEAGUE programming schedule in 2019 and 2020.
"Esports competitors need the latest technology to continue to excel and operate at their best, and CDW and Lenovo are uniquely positioned to provide that technology for them. CDW's experience in providing technology solutions for businesses of all industries and sizes gives them the expertise needed to create high-performance esports environments," said Seth Ladetsky, senior vice president of sales, Turner Sports. "We are excited to partner with CDW and Lenovo to bring compelling esports stories to life for our growing fan base."
The partnership will allow ELEAGUE to launch "marquee franchise and content moments" for fans. As the Official Arena Partner of ELEAGUE and RLCS, CDW will be implementing the latest gaming PCs and accessories, performing network capacity and speed assessments and designing rooms and spaces for the optimum player and spectator experience. For ELEAGUE specifically, CDW will outfit the brand's studio and arena with Lenovo's state-of-the-art Legion gaming PCs and accessories.
"The world of esports is rapidly growing, and we are excited to formalize our partnership with ELEAGUE. Whether it's a facility with five seats or 150 seats, CDW's esports experts are passionate about designing, implementing and managing world-class arenas for our customers," said Mark Chong, senior vice president, strategy and marketing, CDW. "We look forward to this year's competition and are excited to collaborate with Lenovo and build the ultimate fan experience for ELEAGUE enthusiasts." 
Throughout the partnership, CDW will be integrated across ELEAGUE's platforms, including its TBS broadcasts, on Twitch and ELEAGUE.com, and its social media. CDW will also be the presenting sponsor of ELEAGUE's "Get IT Moment," where a highlight of each telecast will be displayed on a Lenovo tablet and analyzed by ELEAGUE's hosts.